Spain applies further budget savings and is granted another year to reach targets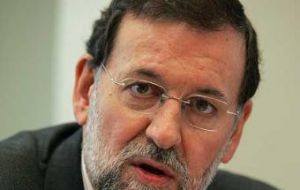 Euro-zone ministers agreed early on Tuesday to grant Spain an extra year until 2014 to reach its deficit reduction targets in exchange for further budget savings and set the parameters of an aid package for Madrid's ailing banks.
The decisions were aimed at preventing the currency area's fourth largest economy, mired in a worsening recession, from needing a full state bailout which would stretch the limits of Europe's rescue fund and plunge it deeper into a debt crisis.
"The Eurogroup supports the recently adopted Commission recommendation to extend the deadline for the correction of the excessive deficit in Spain by one year to 2014," ministers said in a statement.
No final figure was agreed for aid to ailing Spanish lenders, weighed down by bad debts due to a housing crash and recession, but the EU has set a maximum of 100 billion Euros and some 30 billion Euros would be available by the end of July if there was an urgent need.
A final loan agreement will be signed on or around July 20, Euro-group chairman Jean-Claude Juncker told a news conference.
In one key decision closely watched by investors, ministers agreed that once a single European banking supervisor is set up next year, Spanish banks could be directly recapitalised from the Euro-zone rescue fund without requiring a state guarantee.
That fulfils an EU summit mandate to try to break a so-called "doom loop" of mutual dependency between weak banks and over indebted sovereigns, but represented a climb down for hard-line north European creditor countries.
In a nine-hour marathon meeting ministers of the 17-nation Euro-zone also settled a series of long delayed appointments.
But they made no apparent progress on activating the bloc's rescue funds to intervene in bond markets to bring down the spiralling borrowing costs of Spain and Italy, which threaten to drive them out of the market.