Uruguayan Central bank poll shows economy is expected to grow at slower pace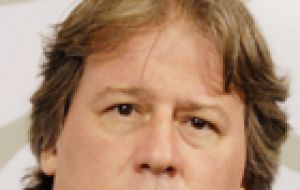 The Uruguayan economy is set to grow 3.57% in 2012 which is below the government's forecast according to the latest analysts and businesspeople poll published last Friday by the central bank.
In June the forecast from a similar poll was 3.62% and in May, 4.06%. The eleven experts polled said, on average that the Uruguayan economy would expand 3.73% in 2013, which was also slightly below the 3.75% of the previous month.
The Uruguayan economy which has a strong foundation in agriculture, livestock, tourism and services expanded 4.2% in the first quarter of the year, following an annual expansion of 5.7% in 2011.
The Central bank estimates that the Uruguayan economy will be expanding at an average 4% during the next four years. Nevertheless Economy minister Fernando Lorenzo a few days back admitted that there were signs of a slowdown mainly because of trade restrictions in the region.
Unemployment in May was up 6.7% from 6.4% a year ago and 6% in April.
The experts on average estimate the Uruguayan economy will be expanding 3.5% in 2012 and 4% the following.