Chile and Brazil with the most universities among Ibero-America's top ten
Thursday, July 26th 2012 - 06:43 UTC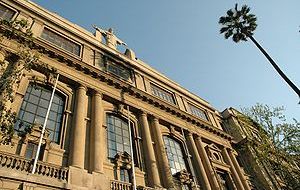 Brazil and Chile have seven universities among the top ten in Ibero-America according to the 2012 QS World Ranking, including Sao Paulo and Catholic university of Chile ranked one and two.
Mexico, Argentina and Colombia help complete the list of the top 20 universities of the region that also includes Spain and Portugal.
The four Chilean besides the Catholic University are Universidad de Chile (4); Universidad de Concepción (9) and Santiago de Chile, (10). Brazil's two others are State of Campinhas (3) and the Federal University from Rio do Janeiro (8).
Mexico's National Autonomous University ranks fifth and Monterrey Technological Institute, in position seven.
Colombia completes the top ten with the University of los Andes in sixth place.
The list follows with the University of Buenos Aires (11); Colombia's National University (12); Minas Gerais Federal University, (13); Rio Grande do Sul Federal University, (14) and the Sao Paulo Federal University (15).
The Polytechnic Institute (Mexico) (16); Julio de Mesquita Filho State University of Sao Paulo (17); Catholic University of Rio do Janeiro, (18); Mexico's Autonomous Technological Institute (19) and the Saint Mary Catholic University of Buenos Aires closes the top twenty.