First shipment from Mercosur latest member to the south: 14.000 tons of urea
Saturday, August 18th 2012 - 06:12 UTC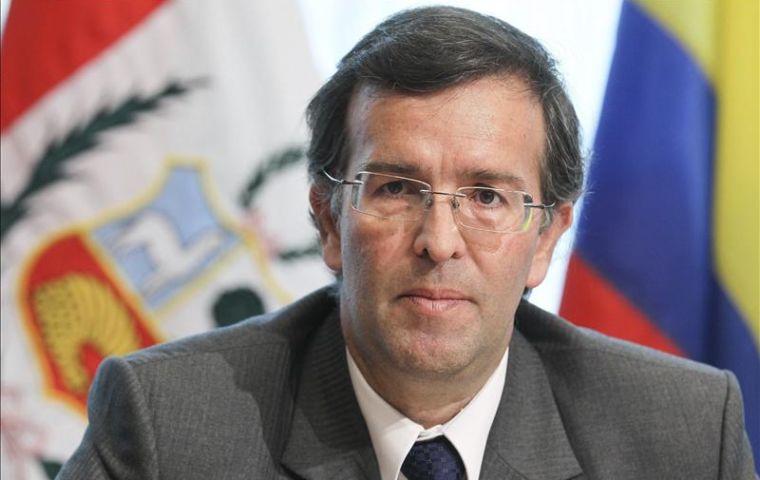 Venezuela dispatched on Friday a shipment of 14.000 tons of urea for Brazil and Uruguay, the first since becoming a full member of Mercosur, reported the official Venezuelan news agency.
Besides urea, the vessel belonging to the government's merchant fleet which left from Puerto Cabello, was also carrying 262 tons of glass containers and 55.680 litres of glifosan, another product for agriculture.
Three 18.000 tons Venezuelan flagged vessels, José Leonardo Chirino, Manuel Gual and José María España will be the cargo links with Mercosur countries. Trade between Venezuela and its southern partners is expected to reach 400.000 tons per month.
Venezuela was formally included in Mercosur as full member 31 July in a controversial decision from Argentina, Brazil and Uruguay since Paraguay was suspended following the removal of Fernando Lugo from the presidency.
President Hugo Chavez said last week that several commissions had been set up to prepare Venezuela for the trade and nomenclature framework of Mercosur.
In related news Peru and Venezuela announced they had agreed to bilateral trade, free of tariffs, based on the Production Complementation accord agreed on Friday in Caracas.
Peruvian Foreign trade minister Jose Luis Silva said that following the two-day round of talks there was complete agreement in all the annexes of the partial trade understanding reached last January by presidents Omala Hullanta and Hugo Chavez.
"Over 98% of Peruvian goods will have access to the Venezuela market immediately free of tariffs" said Minister Silva. Venezuela will also benefit from a similar but almost 100% free of tariffs on entering the Peruvian market.
"With the signature of the annexes of the trade agreement we can say that Peru and Venezuela have the rules of the game very clear in what refers to trade and economic relations", said Venezuelan Foreign minister Nicolás Maduro.
Silva revealed that besides the annexes both countries subscribed other agreements in other fields including a memorandum on tourism. But the private sector also established links with Venezuelan manufacturers and exporters.
Silva arrived in Caracas with a delegation of 70 business people as well as lawmakers. Agreements reached in the private sector refer to textiles, metal and plastic industries as well as the food industry.
According to the latest bilateral trade figures, in 2011 Peru exported 927 million dollars to Venezuela, which represented an 80% increase over 2010. Venezuelan sales to Peru last year totalled 192 million dollars mainly by-products from petroleum, aluminium and plastic, soaring 98% over the previous year.
A second bilateral complementary meeting is scheduled towards the end of the year in Lima.