Desire Petroleum assesses potential of its North Falkland Basin strategic prospects
Friday, August 24th 2012 - 01:19 UTC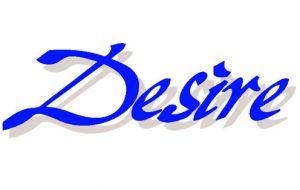 In an update of the recently completed six well exploration program Falkland Islands' Desire Petroleum reports it has new 3D seismic acquisition of several of its North Falkland prospects which are currently under evaluation to provide a full prospects' inventory.
In a Thursday release Desire said that the 14/19-1 Liz well encountered dry gas and gas condensate at two separate levels while other wells recorded shows. The 14/15-4a farm-out well proved the southern extension of the Sea Lion and Casper discoveries and encountered hydrocarbons in the Beverley and Casper South (Shona) reservoirs.
The resource potential of these discoveries as described last April indicated a mean estimate contingent oil resources net to Desire of 85 MMstb and gas resources net of 178 bcf
"The Sea Lion oil discovery and associated Casper/Casper South/Beverley reservoirs provide significant encouragement for the future potential of the North Falkland Basin" points out Desire, adding that "these successful play types are part of the east flank play which extends southwards in Desire operated acreage".
Desire has completed new 3D seismic acquisition over the east flank play and other key prospects (Ann, Pam and Helen).
A recent report from Oriel Securities analyst Richard Griffith says that the recent 1 billion dollars tie-up between Rockhopper and Premier Oil to develop the neighbouring Sea Lion field puts Desire into a 'good negotiating position'.
The Sea Lion field is known to extend into Desire's acreage, and a joint venture agreement last year gave it a direct interest it these parts of the Sea Lion project.
And in a note to clients Griffith said a unitisation agreement, relating to the pooling of Desire's ownership in the Sea Lion, will be needed before the oil field development can be progressed and he believes this may provide an opportunity.
"We are delighted that our prospect inventory continues to strengthen and that some of the best remaining potential in the North Falkland Basin is within licence PL004 in which Desire has a strong equity position," said chairman Stephen Phipps.
"The Elaine and Isobel prospects are very attractive drilling targets, particularly as the basin moves into a new phase of activity.
"The planned development of the Sea Lion discovery demonstrates the commerciality of major discoveries in the basin and we are optimistic that the Elaine and Isobel prospects can deliver significant value for our investors.
"As our prospect inventory matures, we will be seeking industry partners to participate in further exploration of our licences and the quality of prospects like Elaine and Isobel provides a strong platform for success."
Desire owns a 92.5% stake in the PL004a licence, which hosts the Elaine and Isobel prospects.