Growing fears China is slowing down faster than estimated
Tuesday, September 4th 2012 - 00:20 UTC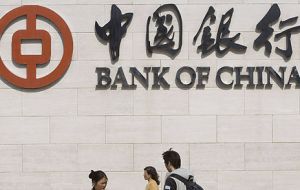 China's manufacturing activity fell to a nine-month low in August, adding to fears that its economy is slowing faster than estimated. The official Purchasing Managers' Index (PMI) fell to 49.2, the lowest reading since November 2011, data released over the weekend showed.
PMI is a key gauge of manufacturing activity and a reading below 50 shows contraction. Analysts said China was being hurt by a slowdown in global and domestic demand.
"China's manufacturing sector continues to struggle, weighed down by a significant domestic slowdown, a wholly unsupportive external climate and a completely insufficient policy response," Alistair Thornton of IHS Global Insight said in a note after the data was released.
China's economy saw robust growth in the past few years, boosted in part by record lending by Chinese banks. However, the credit boom resulted in a surge in property prices leading to fears over asset bubbles and concerns over whether credit-fuelled growth was sustainable in the long run.
That prompted policymakers to introduce various measures to curb lending. Analysts said that while the moves had helped to keep asset prices in check, they had impacted the country's economic growth.
China's economy grew at an annual rate of 7.6% in the second quarter, the slowest pace of growth in three years. Prompted by fears of a sharp slowdown in the economy, China has taken some measures to ease its policies in a bid to spur growth.
China's central bank, the People's Bank of China has lowered the amount of money banks must keep in their reserves, thrice in the past few months, in a bid to boost lending in the country.
It has also cut interest rates twice since June this year, to bring down the cost of borrowing for businesses and consumers. However, those measures seem to have had little impact on growth.
Analysts said this was because Chinese banks were not too keen to lend money, not least due to fears over slowing growth.
"Past experience has taught us that a bad loan crisis usually came three years after a period of abnormal credit surge," Wei Guoxiong, chief risk management official with the Industrial and Commercial Bank of China was quoted as saying by the Xinhua news agency.
"There will be a notable rise in bad loans in the banking sector this year".