UK displays 'red line' in plan to merge defence giants EADS and BAE Systems
Tuesday, October 9th 2012 - 20:26 UTC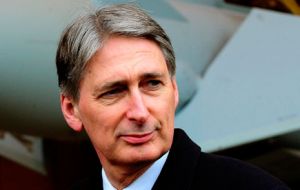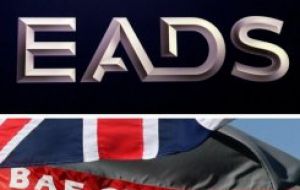 France and Germany must reduce their stakes in defence firm EADS if the UK is to allow a proposed merger with BAE Systems to go ahead, Defence Secretary Philip Hammond has said.
In an interview with the BBC Mr Hammond said this was a "red line" issue for the UK. He added that the UK government was willing to use its golden share in BAE, which allows it to block any change in control of the UK-listed company.
The merger would create a powerful defence and aerospace giant. The two companies announced they were in discussions over a possible merger on 12 September. But since then both BAE and EADS, which is largely controlled by the French and German governments, have denied reports that the talks are in trouble.
The firms have until 10 October to say whether they will continue with the talks.
Speaking on BBC Radio 4's The World This Weekend, Mr Hammond said: "We have made very clear that we do have red lines around the BAE-EADS merger and that if they can't be satisfied, then we will use our special share to veto the deal.
"It is not, I think, necessary to have no French or German government interest in the company. It is necessary to reduce that stake below the level at which it can control or direct the way the company acts."
Earlier, Chancellor George Osborne said the proposed 45bn dollars merger must ensure British security and jobs are preserved.
On Friday evening, 45 Conservative MPs wrote to PM Cameron voicing concerns over the planned deal, saying it would hand the bulk of Britain's defence industry to a company which would not safeguard UK interests.
EADS boss Tom Enders has previously urged politicians not to interfere in the proposed deal.