Ambassador Castro delivered credentials to Queen Elizabeth in 'warm meeting'
Wednesday, October 17th 2012 - 03:41 UTC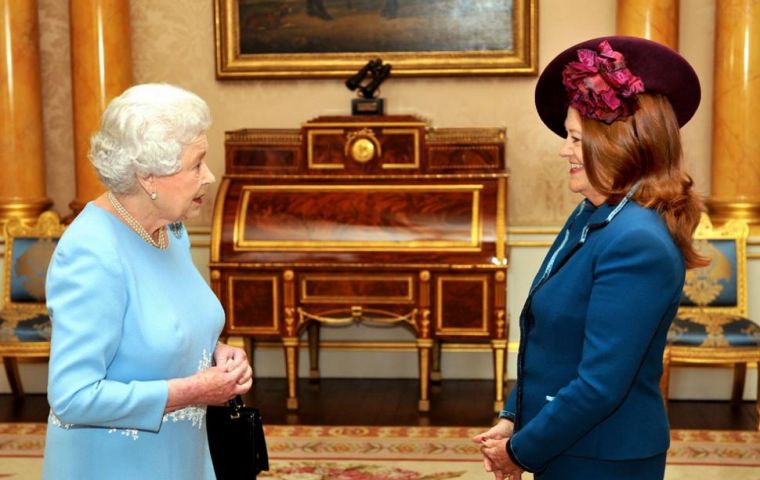 Argentine Ambassador to the United Kingdom, Alicia Castro, delivered on Tuesday her credentials to Queen Elizabeth II in a meeting deemed as "warm," that will help improve bilateral relations between both countries.
Castro, the first Argentine Ambassador in London in almost four years, told reporters that the meeting "was an opportunity to improve bilateral relations and understanding between both countries."
The Ambassador also stressed the fact that the meeting was very warm and commented on the Queen's sense of humour.
During the meeting, Castro said that it was an all-women ceremony, as her credentials were sent on behalf of President Cristina Fernández de Kirchner and the coach that took her to Buckingham Palace was driven by two women.
Castro also highlighted that Argentina is the Latin American country with the highest rate of British expats particularly the strong community of Welsh people living in the Patagonia.
Castro's brief meeting with the Queen comes at a time when bilateral relations between both countries undergo a tense moment, particularly due to the Argentine claim over the Falklands/Malvinas Islands sovereignty and the 30th anniversary of the South Atlantic archipelago dispute.