Second Argentine Navy vessel retained in Africa
Saturday, October 20th 2012 - 04:56 UTC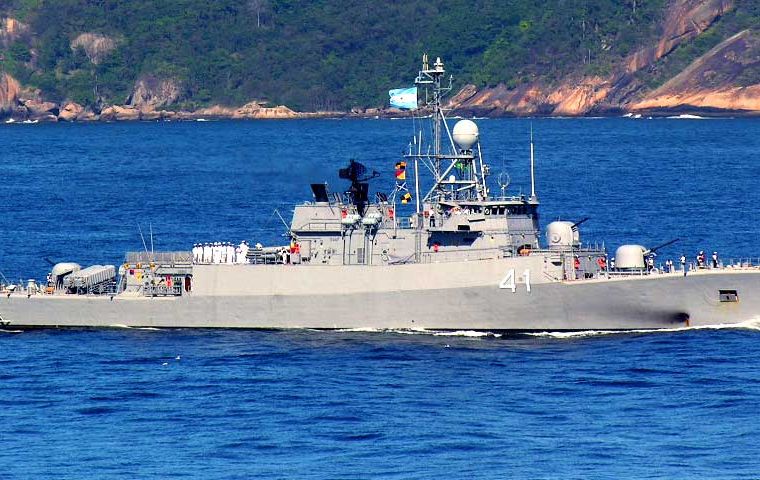 A second Argentine Navy vessel remains retained in Africa, although this time because of mechanical problems. So far this month the Argentine navy has suffered the 'loss' of three of its units: two corvettes and the training frigate ARA Libertad.
The latest loss is ARA Espora, a corvette participating in a joint naval exercise with its peers from Brazil, Uruguay and South Africa, which suffered technical and mechanical problems forcing her to dock in South Africa.
Originally another corvette ARA Spiro had to be released from attending the exercises because it also underwent a breakdown.
ARA Libertad meantime remains at the port of Temo in Ghana under an impound order from a local court on request from the NML Capital fund which pretends to cash Argentina defaulted sovereign bonds for the value of over 300 million dollars, and is rapidly becoming an international litigation.
Argentina, Uruguay and Brazil together with South Africa every year are involved in South Atlas exercise with the purpose of defending the South Atlantic and establishing closer links between the three South American countries and South Africa.
Apparently ARA Espora suffered the failure of one of its four generators and had to call back to port, she will stay at least two week waiting the spare parts in South Africa.