China' Sinochem further expands into Brazil's offshore oil frontier
Tuesday, October 23rd 2012 - 01:01 UTC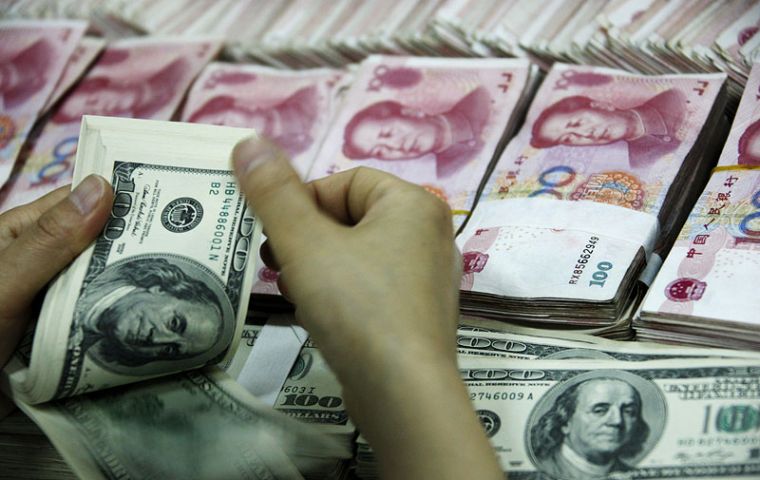 Brazil's National Petroleum Agency, ANP, approved Chinese oil company Sinochem's purchase of a 10% stake in five offshore blocks as the state-run company continues its expansion into Latin America's hottest oil frontier.

Sinochem purchased the stakes in January from the local unit of French oil and natural-gas company Perenco. The deal was approved at the ANP Oct. 3 board meeting, according to minutes of the meeting posted on the agency's website.

The deal continues the growing presence of Chinese companies in Brazil, especially in offshore oil and natural-gas exploration, as the Asian country seeks natural resources for its soaring economy. Several billion-dollar deals have been completed in recent years to tap into Brazil's rising crude oil production.

Previously, Sinochem acquired a 40% stake in Norway's Statoil ASA's Peregrino field for 3.07bn dollars. China's Sinopec, meanwhile, paid 5.19 billion for a 30% stake in the Brazilian unit of Portugal's Galp Energia and 7 billion for a 40% share of the Brazilian arm of Spanish oil company Repsol.

Sinochem acquired a 10% working stake in five blocks of the offshore Espirito Santos Basin in return for funding exploration-commitment wells, subject to conditions, Perenco said when the deal was announced. Perenco retains a 40% operator stake in the blocks, with partner OGX Petroleo e Participacoes holding the remaining 50%.

The transaction also allowed Perenco to continue its exploration program in Brazil after the company was forced to cancel previous plans for an initial public offering of shares on the Sao Paulo Stock Exchange. The planned 511 million IPO was canceled after market conditions deteriorated amid the ongoing European sovereign-debt crisis.

Sinochem Corporation was founded in 1950, is China's largest trading company and its first multinational conglomerate. Sinochem deals primarily in petrochemicals distribution, but also in rubber, plastics, and agrochemicals. It operates through more than 100 subsidiaries in China and abroad in concerns ranging from petroleum trading to real estate. Formerly owned directly by the Chinese government, Sinochem converted to a joint-stock company in 2009; initially it is owned by newly formed Sinochem Group (98%) and publicly traded Chinese shipping giant COSCO (2%). The move was designed to signal Sinochem's transformation to a market-oriented company.