Chilean municipal elections are anticipating a return of the left-wing coalition
Wednesday, October 31st 2012 - 04:38 UTC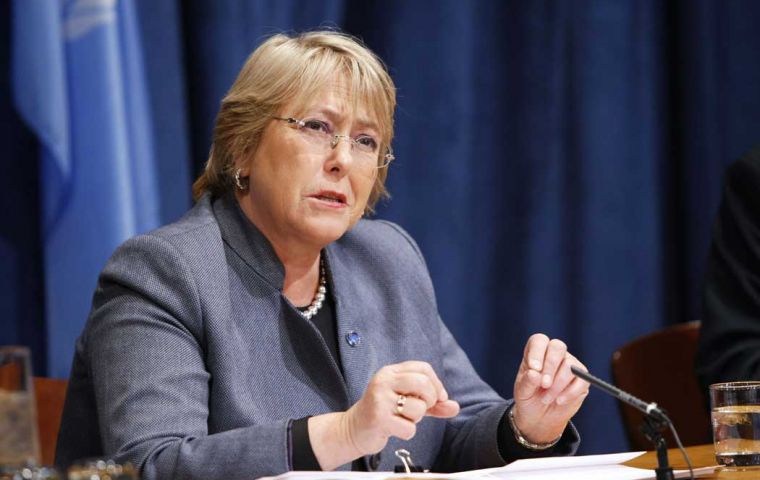 Chilean voters punished the political system with a whooping 60% abstention, and President Sebastián Piñera's conservative bloc, in municipal elections Sunday, which could be paving the way for the comeback of the left-wing coalition in next year's presidential ballot.
Piñera took power in 2010, ending 20 years of rule by the Concertación coalition. Many Chileans hoped he would tackle social inequalities more effectively than his predecessors, but polls show they are disappointed so far.
Chile, a beacon of economic stability in the region is set to grow an enviable 5% this year but income inequality remains an irritating social and political issue despite copper windfalls. Chile ranks the highest income inequality and the poorest education quality among members of the Organization for Economic Cooperation and Development (OECD).
The conservative Alianza bloc won 37.47% of votes in races for mayor and city council positions while the Concertación won 43.1%, government data showed. Piñera's bloc also lost control of key areas including central Santiago, the affluent Providencia district and Concepción, Chile's second-largest city.
Many voters never warmed up to billionaire businessman Piñera, whose image has been battered by months of protests for free and improved education, tougher environmental laws and expanded indigenous rights.
"This is a rejection of Piñera as a person and the promises of the Alianza that weren't fulfilled. People expected improved standards of living," said Ricardo Israel, a political analyst at Chile's Universidad Autonoma.
Voter turnout in Sunday's election was an unexpectedly low 41%, underlining Chilean disenchantment with politics. This was the first election in decades in which voting was not obligatory, and the pool of eligible voters ballooned thanks to a new automatic voter registration scheme.
Analysts say the low turnout suggests even the left could struggle in the November 2013 presidential vote. The Concertación is angling for a comeback by popular ex-President Michelle Bachelet, who has not yet said whether she will run, but counts with a 45% to 50% support according to the latest public opinion polls.
Presidents in Chile are banned from running for a second consecutive term. Piñera is set to shuffle his Cabinet for a third time next month to allow his ministers with congressional aspirations to launch their campaigns.
In the municipal elections of 2008, the conservative coalition of Piñera manager to garner 40.49% of the vote while the then ruling Concertación coalition, 38.43%, anticipating what would happen the following year at presidential level. In this year's edition Chileans voted for mayors and councillors in 345 counties, for which the number of candidates reached 11.000.