Uruguayan central bank indicator shows inflation is close to 11% in 12 months
Friday, November 2nd 2012 - 06:33 UTC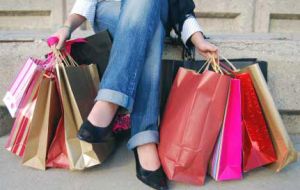 Uruguay's central bank said that consumer prices, excluding the most volatile items, have increased almost 11% in the last twelve months to September. Fresh fruit and vegetables, cigarettes and public utility rates are considered 'volatile prices'.
"The inflationary tendency as well as inflation expectations generates concern at the Central bank since the gradual convergence of inflation to the target-range (between 4% and 6%) demands that expectations from agents involved in influencing prices act in the same way", said the Monetary Policy report for the third quarter.
The bank said that "domestic expenditure continued to grow above the level of activity, propped mainly by private consumption. This behaviour in so far it generates pressure on demand above a level of GDP which is closing in to its capacity limit, constitutes an element of concern in an inflationary diagnosis".
In the nine months to September the consumer prices index reached 8.64%. To determine how much is seasonal or persistence of high prices, economists tend to exclude some items from the CPI basic basket, which are the most volatile or depend from government administrative decisions and thus givers a clearer picture for analysis.
The Uruguayan central bank 'exclusion indicator' subtracts from the CPI the evolution of prices of fresh fruit and vegetables (exposed to great variations because of season and climate reasons); of administered prices (public utilities rates and others fixed by the government such as the price of milk and health insurance) and cigarettes. This indicator since last March is showing a "growing tendency close to 11% in the twelve months to September" said the central bank in its report.