Falklands' experience helps revolutionize oil and gas industry technology
Wednesday, November 7th 2012 - 22:29 UTC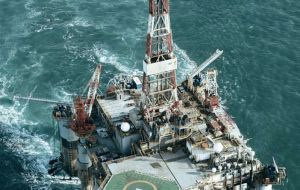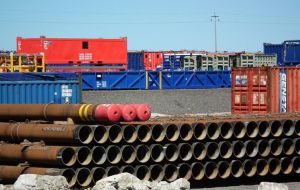 Working on experience gained from the relocation of thousands of tons of equipment from Aberdeen to the Falkland Islands for the round of exploratory drilling started in 2010 has helped a Scottish company launch a software program set to revolutionize the oil and gas industry.
Aberdeen-based oil and gas service and technology provider AGR new logistics and materials management software program was originally designed to service the relocation of over 11.000 tons of equipment from Aberdeen Harbour to the Falkland Islands.
However the software program looks set to revolutionise logistics planning for the oil and gas industry by streamlining what previously required multiple packages from a number of software providers.
The execution of this work, which provided equipment for the exploration rig 'Ocean Guardian' in 2010/11, received industry-wide acclaim and was recognised as the largest successful logistics job in the sector to date.
Developed in Aberdeen and created by the company's in-house software division the M²™ program represents half a million pounds of investment by AGR.
Director of AGR Software Solutions, Chris Ferrier, said: "Continually tracking the movement of equipment is no small task but M²™ puts the user in total control by offering a fully integrated system, something that is not currently available elsewhere in the marketplace". (PN)