Falklands' lawmaker Jan Cheek meets PM Cameron at 10 Downing Street
Thursday, December 6th 2012 - 21:22 UTC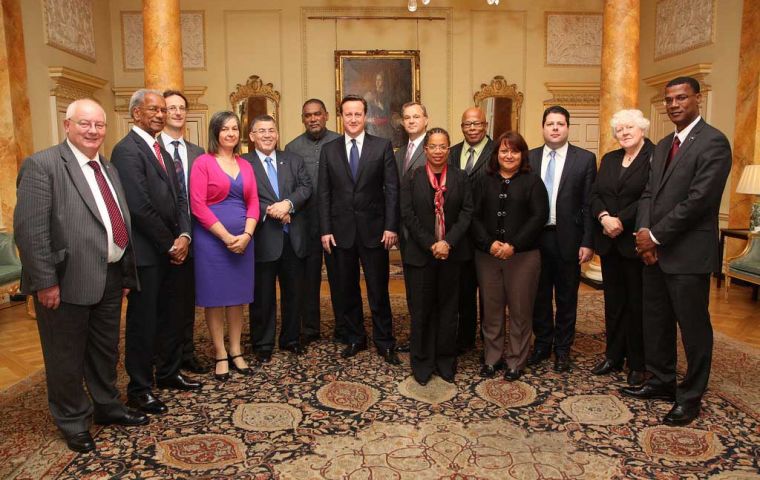 Leaders of British Overseas Territories, including Falkland Islands Member of Legislative Assembly Jan Cheek met with the British Prime Minister at Number 10 Downing Street on Wednesday afternoon.
MLA Cheek and MLA Sharon Halford are in London attending the Overseas Territories Joint Ministerial Council. It meets for the first time to drive forward implementation of the White Paper: The Overseas Territories: Security, Success and Sustainability.
Speaking to Penguin News from London MLA Cheek said: "I felt the meetings went well and we participated in all sessions. The visit to No 10 was very pleasant and began with the walk up the staircase lined with photographs of past Prime Ministers."
They were then joined by the Prime Minister for tea and, "he made a point of speaking to everyone and is clearly well briefed on the issues affecting each territory", said MLA Cheek.