Head of BOT Department, next Governor of the Falkland Islands
Friday, December 21st 2012 - 04:34 UTC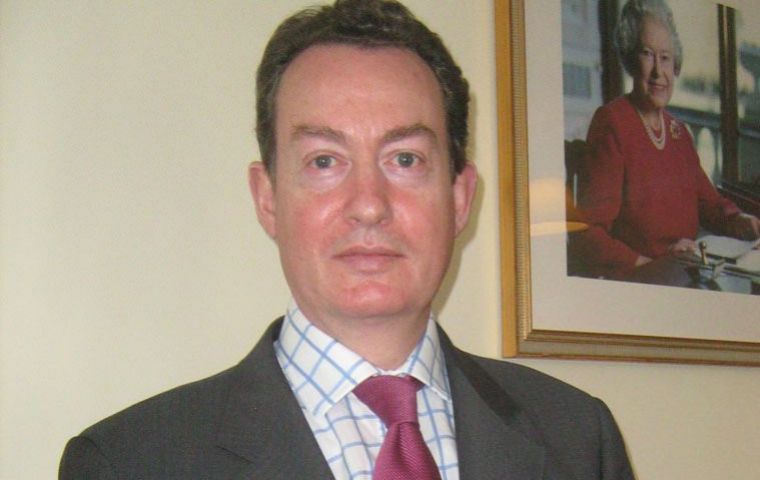 The Falkland Islands Government announced on Friday the appointment of Mr Colin Roberts CVO as the next Governor of the Falkland Islands.
MLA Sharon Halford said: "We already enjoy a good relationship with Mr Roberts through his previous role as Director of the Overseas Territories Directorate within the Foreign and Commonwealth Office. The experience he has from this role will stand him in good stead when he takes up his new post in April 2014, and we look forward to warmly welcoming Mr Roberts and his family."
As a modern, self-governing Overseas Territory of the United Kingdom, "we enjoy a relationship based on the shared ideals of democracy, freedom and self-reliance, said MLA Halford, adding, "we look forward to working in partnership with Mr Roberts and his colleagues as we work through the challenges and opportunities presented by these exciting time.
Mr Roberts since 2008 has been Director of the British Overseas Territories Directorate, Commissioner for British Antarctic Territory and British Indian Ocean Territory.
From 2004 to 2008 Mr Roberts was ambassador to Lithuania and before, political counsellor in Tokyo, 2001/04.
The coming Falklands governor joined the Foreign Office in 1989 and was first posted to the Republic of Ireland Desk, and then to the Embassy in Tokyo 1990/94.
Mr Roberts is fluent in Japanese and was a lecturer at the Ritsumeikan University of Kyoto.
Last June Mr Roberts was involved in an exchange of letters with Argentine ambassador Alicia Castro regarding proposals from Buenos Aires on air links and fisheries cooperation.