Corn-seed sales in Brazil, Argentina and Mexico help Monsanto with record earnings
Tuesday, January 8th 2013 - 20:21 UTC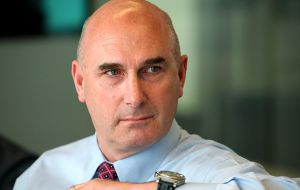 US agricultural giant Monsanto Tuesday posted a large increase in quarterly earnings on strong results in corn seed sales in the US and Latin America and better sales of pesticides. The St Louis-based corporation said net income for the first quarter was 339 million dollars, up from 126 million a year earlier.
The results were boosted by particularly strong sales of its corn seed products in Brazil, Argentina and Mexico, the company said.
Farmers in Brazil and Argentina have upgraded to new Monsanto genetically modified products, the company said. Sales in this category rose more than 27% compared to the same period last year.
The company also said it also had a positive US order book that was better than the same point last year.
The other big improvement came in the agricultural productivity category, which includes crop protection products and law-and-garden herbicide products. Sales in this category rose nearly 31% compared with the same period last year.
"We've achieved a successful start to the year, with contributions from multiple areas that speaks to the strength of our global business and provides confidence in our ability to realize a third consecutive year of significant growth," said Hugh Grant, CEO of Monsanto.
Monsanto's earnings came in at 62 cents per share, excluding exceptional items, well above the 37 cents per share projected by analysts. Monsanto shares were up are currently up 3% to 98.86 dollars.