Major blunder of (Timerman) and Cristina Fernandez in Vietnam
Tuesday, January 22nd 2013 - 21:54 UTC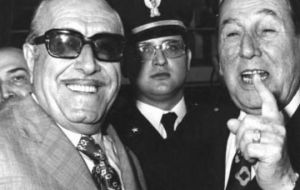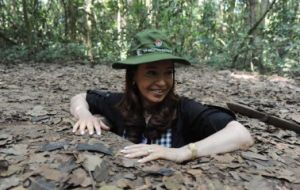 Argentine president Cristina Fernández tour of Southeast Asia came to an end on Monday with an embarrassing admission by the leader that she had "put her foot in it" in a press conference in Hanoi by making a statement which was factually incorrect regarding when Argentina recognized Vietnam as a state.
However, the President responded by blaming her hapless Foreign Minister Héctor Timerman for giving her the wrong information.
The incident occurred during the final day of Cristina Fernández tour of the region, in which she described Vietnam as the "icon of struggle" of its generation, after meeting with her counterpart President Truong Tan Sang to strengthen commercial ties.
The Argentine president was hosted at an official reception by her local counterpart, whom she invited to visit Argentina to "forge denser bilateral ties."
The President also referred to her meeting with the CEO of the top 18 companies in Vietnam as "very, very good" and mentioned the interview with the CEO of the Hong Kong Noble Group and "major investors in Santa Fe."
These groups "pledged investments (with late former president Néstor Kirchner) and fulfilled their obligations. They announced that they continue and will continue to invest," said the President.
As to the mishap, Cristina Fernández in her speech on Monday said she was happy after "40 years of bilateral relations" and that Argentina, after Cuba and Chile, was "one of the first countries to recognize a unified Vietnam," although the President said that this occurred under the presidency of Héctor Cámpora.
Argentina officially recognized Vietnam during the late Juan Domingo Perón's third stint as president in 1973. Cristina Fernández later recognized her mistake, admitting that she "put her foot in it," though blaming Foreign Minister Héctor Timerman for the blunder.
"(Héctor) Timerman mixed up the date; he told me that (the recognition) had occurred during Cámpora's presidency, and I put my foot in it at the press conference," confessed the President.
Full diplomatic relations were established 25 October 1973 during Juan Domingo Peron's very short third presidency from September 1973 to his death in July 1974.
Vietnam opened its embassy in Buenos Aires in 1995 and Argentina in 1997 when then President Carlos Menem visited the country and officially opened the embassy in 1997.
The Argentine president also had to admit that the Vietnamese outwitted her even with Argentine history: via Twitter she described Monday talks as "excellent", adding "a more intense day would have been impossible" and paying tribute to her counterpart's knowledge of Argentina: "(Truon) spoke about Juan José Castelli as a great speaker of the May Revolution...I almost fell out of my chair".