Big boost for foreigners who invest in Brazilian real estate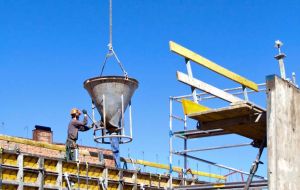 Brazil on Thursday exempted foreign investors from paying a financial transaction tax on purchases of real estate investment trusts traded on the country's stock exchange. Since early last year the government of President Dilma Rousseff has aimed to develop funding alternatives for local builders, many of which are overly dependent on loans from state development bank BNDES, the main source of long-term corporate financing in Brazil.
The tax exemption will likely increase US dollar inflows and thus help keep the local currency strong. However, a senior government official said the measure was designed mainly to boost investments in the country's buoyant real estate market.
"The objective here is to stimulate long-term investment in the real estate sector," Dyogo de Oliveira, a senior finance ministry official, told reporters in Brasilia. "This measure should not have a relevant impact on the currency."
The move, which zeroes a 6% financial transaction tax known as the IOF, was announced in the government's official gazette. The IOF tax can be lowered or increased at any time depending on market conditions, government officials said.
BM&FBovespa SA's IFIX Index, which tracks the most-traded real estate investment trusts, or REITs, in the Sao Paolo Stock Exchange, rose 0.62% on Thursday afternoon in the wake of the announcement.
REITs are usually inflation-adjusted, since rent contracts in Brazil are linked to a consumer and wholesale price index known as the IGP-M, offering an attractive investment opportunity in an otherwise slow-growth market where interest rates are at a record low.
Currently yields on an average local REITs, depending on size, can offer interests of between 7% and 8%, compared with less than 4% for a 10-year, local government inflation-linked bond.
Last year about 14 billion Reais (7.04 billion) worth of REITs and similar instruments were sold in initial public offerings in Brazil, compared with 7.66 billion Reais a year earlier, data by the country's securities regulator CVM showed. In 2009, sales of REITs, known in Brazil as FIIs, reached 2.88 billion Reais.
In a bid to foster more investment in the industry, the government reduced payroll taxes for construction firms in December, a few days after reporting surprisingly weak economic growth figures.
The government is betting on the construction industry to breathe some life into an economy struggling to recover after two consecutive years of weak growth. A surge in the middle class over the last decade has made real estate in Brazil very appealing for investors.
Brazil ranked first as the most attractive emerging market country for commercial and residential real estate, topping China for the first time in three years, according to a survey conducted by the US-based Association of Foreign Investors in Real Estate.
Sao Paulo, Brazil's largest city, climbed to 4th from 26th on the list of top global cities for foreign investment in real estate, the association said.