Argentina's January inflation, 2.58%, highest in 22 months according to private estimates
Thursday, February 14th 2013 - 01:49 UTC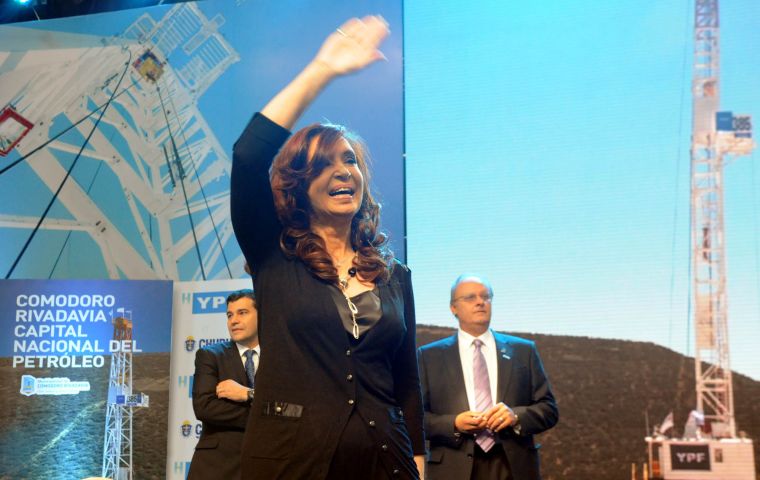 Argentina's inflation last January was the highest in twenty two months, 2.58%, according to the average of private estimates which are banned from making public their findings, but which are released by the Congressional Freedom of Expression Committee.

The information was announced on Wednesday afternoon by the opposition blocks in the Lower House, and anticipates the official inflation rate that is expected to be announced later this week by the national stats office, Indec an office strongly questioned both domestically and internationally by the IMF.

The 2.58% is the highest since March 2010 and accumulates in the last twelve months 26.28%. January in Argentina is traditionally a month with a strong spike in consumer prices.

However to cool expectations the government of President Cristina Fernandez announced it had reached with the large and medium sized supermarkets a two-month freeze of prices for a basic basket, to which later adhered the home appliances outlets.

The purpose of the measure is also to cool organized labour expectations that in the next two months will be holding a round of salary negotiations. Unions are demanding a floor of 25% to 30% to negotiate, while the government has said the cap must be 25%.

Despite the fact organized labour in Argentina is divided in several groups the salaries' round can be expected to see them united in discarding the framework pretended by the government of President Cristina Fernandez.

In related news President Cristina Fernandez announced that the Argentine economy expanded 1.9% in 2012 over 2011.

"I thought we would end up below that figure" Cristina Fernández admitted and added that the growth was possible "because we began to develop industries. If we only had services we wouldn't have made it."

The president argued that in a crisis, service providers cannot keep jobs: "those who can keep them are the industries and that allowed us to survive this strong crisis".

She also added that the strong domestic consumption played a role in overcoming the economic crisis "in line with the policies launched in 2003". Economic activity started to pick up again in the third quarter.