FIFA approves third goal-line technology licence, eligible for 2014 World Cup
Monday, February 25th 2013 - 20:34 UTC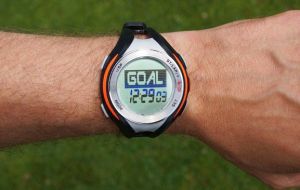 Germany's CAIROS technologies AG, the parent company of IMPIRE AG, became on Monday the third FIFA licensed Goal-line Technology (GLT) provider, after meeting all the test requirements and making it eligible to be considered for use at the 2014 World Cup, FIFA.
Cairos' system was tested by the independent Swiss institute EMPA, and conducted its on pitch tests between 18 and 20 December 2012 firstly at Karlsruhe's Wildparkstadion, and then at the club grounds of the regional side ATSV Mutschelbach, in Germany. After also successfully passing the laboratory tests, CAIROS then entered into discussions regarding the FIFA Quality Program licence.
CAIROS technologies AG began to evaluate a broad range of technologies back in 2000 and has since developed a magnetic field-based technological solution to help officials determine whether or not the ball has completely crossed the line.
A fourth system, also developed in Germany, is also under consideration.
The systems previously approved are Hawk-Eye, which is used in tennis and cricket and is based on optical recognition with cameras, and GoalRef, which also uses a magnetic field with a special ball.
FIFA approved the use of goal-line technology last year following a number of controversial incidents where teams had legitimate goals disallowed because officials wrongly decided the ball had not crossed the line.
Last week FIFA confirmed the technology would be used in Brazil at the 2013 Confederations Cup and 2014 World Cup after a successful trial. European soccer's governing body UEFA has yet to adopt goal-line technology, preferring to employ an extra linesman behind each goal.