Allegations of a network of corruption money involves former president Kirchner
Wednesday, May 15th 2013 - 07:38 UTC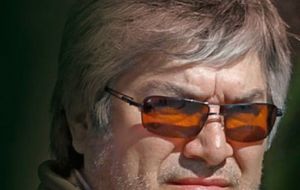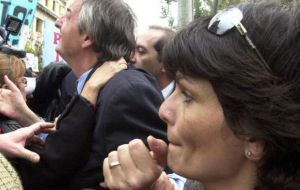 Argentine and Uruguayan magistrates and prosecutors are investigating an alleged network of corruption money, and probably money laundering involving former president Nestor Kirchner and close political and business cronies some of which continue in key positions or proximity to current head of state Cristina Fernandez.
The allegations were exposed in several chapters of a television program, 'Journalism for all' produced, directed and conducted by a well known Argentine investigative reporter Jorge Lanata.
The Sunday night program which has had record ratings is aired in a channel belonging to the powerful Clarin media group that has been targeted by President Cristina Fernandez for dismembering under a new Media Law. However the Clarin group has managed to contain the attack so far with a raft of delaying injunctions but the Argentine president is pushing through Congress a judiciary reform that could finally speed her goal.
In the several chapters aired, Kirchner is presented as a man obsessed with power and money, but cash, not plastic money or checks, and for that purpose was at the heart of an organization of companies headed by associates and partners that benefited from public works contracts and bidding processes.
This was most evident in the province where he started his career as solicitor and later in politics as mayor of Rio Gallegos and then governor of Santa Cruz. Lazaro Baez, an obscure bank cashier in Rio Gallegos and hand picked by Kirchner as a man of his trust has become the main public works contractor of Santa Cruz and neighbouring provinces after having absorbed the competition which remains with their original names for tender purposes.
Apparently the owners of these companies were somehow forced to sell to Baez who effectively benefits from all public works contracts and another of his companies has been chosen to build two huge dams in Santa Cruz (the largest obviously will be named after Nestor Kirchner). The catch here also is that all the land to be flooded has also been bought up in anticipation by Baez.
Baez has become a very rich man, and according to some testimonies from Kirchner's former personal secretary, the architect who built several homes for him and a former governor and deputy governor who worked closely with the ex-president, they all insist that the former bank cashier is just a front man or associate.
And here comes the possible money laundering since in effect several witnesses coincide that at the height of Kirchner's power, literally 'bags full of money' on a weekly basis were received at Government House in Buenos Aires and later flown by his personal secretary, Daniel Muñoz to Rio Gallegos allegedly to be deposited in the vaults especially constructed in the family's mansion.
One of the private jets used for these trips was none other than the same that flew a delegation from Argentina's energy company Enarsa from Venezuela and were caught with a brief case containing 800.000 dollars supposedly for the first electoral campaign of President Cristina Fernandez.
Kirchner's private secretary originally a female broadcaster from Rio Gallegos, Mirima Quiroga and a very close aid of him during all the electoral campaigns until he reached the Casa Rosada, gave testimony of the 'money-bags'.
In Government House Quiroga was head of the Documentation Department with her office just across from Kirchner's and on more than an occasion she met another of the president's private secretary who invited her 'to feel the weight' of the 'money-bag', which in effect were very heavy, although she never looked inside to see what they contained. The money-bag traffic was 'once or twice' a week and bills were not counted, "they were calculated on their weight', according to what the secretary-messenger Muñoz told Quiroga.
By the way while Muñoz has retired and lives in Patagonia as a prosperous businessman and lobbyist, Ms Quiroga said that a few weeks after Kirchner died she was sacked and fired from Government House with no compensation, and all her former 'friends' with strict orders from Lady Cristina not to talk to her or help her in anyway.
Lanata in last Sunday's program got hold of the architect who built the Kirchner's residence, and the blue prints were allegedly in the core of the construction is the space for the vault or vaults, where the family kept the valuables. However according to the blue prints the space looks more like a vault for a bank.
Of the many names, family connections and business cronies, mentioned in most programs, outstands Federal Planning minister Julio De Vido who started with Kirchner in Rio Gallegos and continues to this day with his wife Cristina Fernandez. His ministry or rather his post has always been linked to public works contracts, which he apparently performs with great efficiency.
From the Federal Planning ministry he manages all the checks for public works to provinces, cities and towns, which he obviously hands out based on the degree of allegiance to the Kirchner cause of the recipient.
There is also a close circle of strong business people such as Baez, that have benefited from the Kirchners be it by receiving support to buy a stake in YPF; giving them the virtual monopoly of casinos and leisure games or helping them to buy newspapers, radios and television stations.
Finally Uruguay's name is involved because allegedly some of the money was transferred overseas to tax havens such as Belize, Panama and even a Swiss bank that is willing to help but needs the formal request from an Argentine court to deliver information on suspected depositors.
And from neighbouring Uruguay, at least one of these groups confessed to have flown in and out of the country heavy sums of cash, sometimes in the river ferry, and also from alleged companies registered in Uruguay but with phoney addresses.
An operation in particular interests Uruguayan authorities: the sale of a farm in the east of the country which had a market value of 4 million dollars but was paid 14 million dollars. The money also allegedly was brought in by private plane in a suitcase from Buenos Aires by one of the 'money-messenger' boys, who likes to make headlines with flashy cars and pretty models.
Apparently the 'money-messenger' admitted to having access to all the 'blue' dollars needed from one of the many 'caves' in the parallel money exchange trade in Buenos Aires and which was forcibly 'sold' to one of De Vido's front men. The non-pleased seller has also come out confirming the illegal money operations, but later retracted.
In other words Lanata has plenty to keep investigating and hopefully the Argentine courts and prosecutors will get their teeth into the matter, although some of them have already received death threats.
But whatever the outcome Lanata's finishing line and appeal counts: "Please Lady President tell me I'm wrong, tell me I'm completely off target, I beg of you. If wrong I will apologize and even campaign for you".
So far and despite the several programs increasing in revelations, there has been no official reply but a few coarse statements from Cristina Fernandez 'trouble-shooters' who claim it is all a political ploy in an electoral year, sponsored by the Clarin media group.