Uruguay's booming construction industry anticipates a tough year ahead
Wednesday, May 22nd 2013 - 18:14 UTC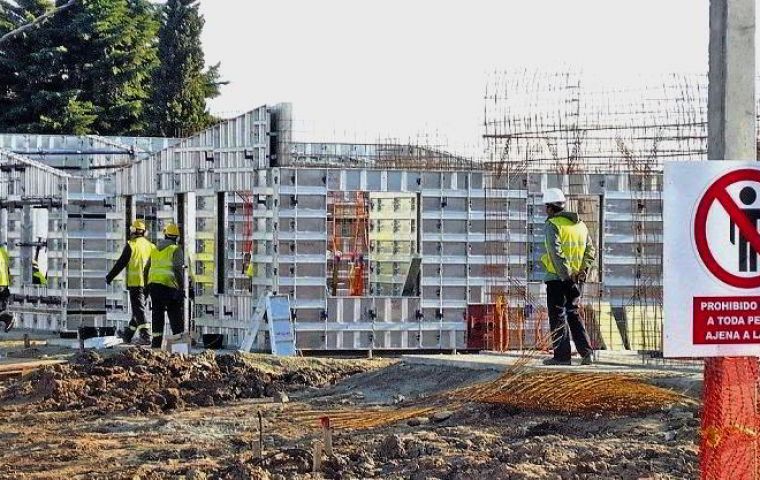 The investment in the construction industry in Uruguay soared 26.45% last year over 2011 and reached seven billion dollars, of which 40% correspond to the Brazilian-Chilean pulp mill, Montes del Plata, the country's largest investment in years equivalent to 2 billion dollars. However there are storm clouds ahead.
"Private investment was responsible for over 75% of the total investment in the construction industry in Uruguay, in 2012", said Julio Villamide, an expert in real estate issues. He added that the investment in the industry in 2012 was 62% above the average of the last fifteen years.
However Villamide admits that this year's scenario can be complicated particularly for the building of housing since "several factors will make it more difficult to retain the strong average growth".
Villamide identified low productivity, soaring labour costs and legal responsibilities, the depressed value of the US dollar in Uruguay, the Argentine situation which is also reflecting in a lower sales rhythm and a tendency to sliding prices, although there is a market resistance to accept the new values.
On his return from a two week's trip to China and Europe, President Jose Mujica will be holding a meeting with the main lobby from the private house-construction sector to address the situation and probably help with the launching of a plan of lower priced housing.
"The situation is complicated and causes concern; we're not speaking of specific cases but rather the overall situation. Since our organization of private construction promoters was launched 22 years ago, this is the first time we face this scenario, and this should also concern government since as the private sector we are always willing to invest and risk" said Anibal Duran, secretary of the organization.
"The slowing down, almost a freeze is significant and extends widely to the more traditional area of the business which is housing both residences and apartment buildings. We have a registry of purchased lots but given the circumstances, promoters have shelved all plans to begin building", added Duran.