Conference in Brazil to discuss oil and gas industry latest practices in HSE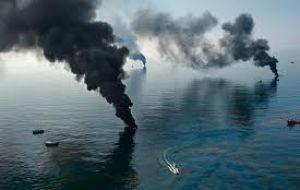 Oil spills have always tormented the oil and gas industry with devastating incidents being reported world wide. A recent oil spill of about 11,480 barrels in Ecuador has given rise to concerns to the neighbouring countries of Latin America.
The oil mixed with the Amazon is now travelling towards Peru and Brazil threatening to pollute the water resources, a landslide in the region damaged the trans-Ecuador pipeline and caused in the oil spill.
UK's offshore installations following updated Health, Safety and Environment, HSE practices reported a 48% drop in accidents in the past three years. Staying updated with the latest practices can not only ensure employee safety but curb accidents happening on site. The recent discovery of oil and gas reserves in Latin America will see a rise in investments and operations in the region and the importance of a health, safety and environment - HSE department within any organization and the need to stay updated with the latest practices will be a priority. Fleming Gulf Conferences is organizing the 2nd Annual LatAm HSE in Oil, Gas, Petrochemicals and Energy in Rio de Janeiro on 18-19 November that will gather HSE experts from in and around the region to discuss the latest strategies and best practices in the functions of an HSE department.
Topics on HSE management system & human behaviour, regulating the environmental concerns, importance of employee health post crisis and health rehabilitation after accidents and more will be covered at the summit. Speaking at the summit will be organizations like Petrobras Transporte S/A, Statoil South America, Braskem S.A, Schlumberger, Shell, PEMEX and Pluspetrol among others. The conference will be beneficial for the HSE professionals to stay updated with the latest safety and security protocols. Panel discussions focusing employee health considerations, employee health post crisis, project costs and maintaining integrity of employees will be covered at the summit.
Waste minimization practices in the petroleum industry is one of the key topics at the summit to be presented by Jorge Antônio Lopes, PhD, Environmental Processes Corporate Coordinator with Petrobras
Transporte S/A. The session will delve on the various methods of waste minimization and disposal. Timely and accurate measures not only help in protecting the environment but also the animal life. Effective preventive measures can help avert calamities in due time. Delegates will get an excellent opportunity to learn the best crisis aversion methodologies through an efficient blend of case studies and presentations from the HSE experts.