OAS chief praises Cartes and says Paraguay must not be excluded from Mercosur
Thursday, July 25th 2013 - 06:06 UTC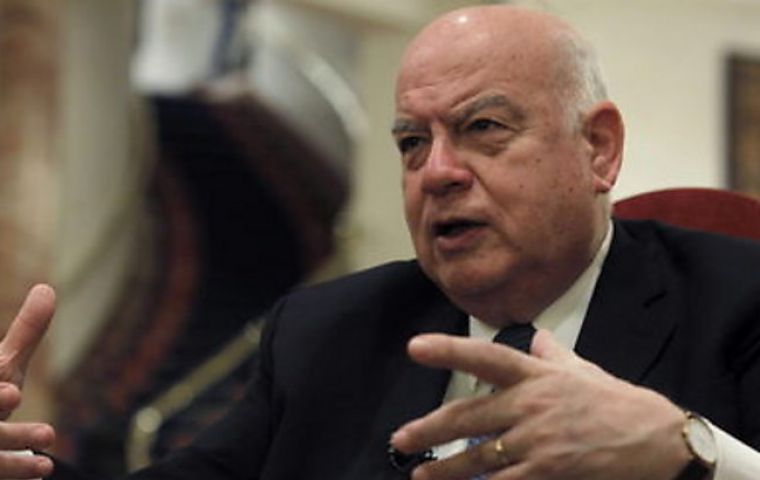 The Organization of American States Secretary General Jose Miguel Insulza said on Wednesday that Paraguay should return to Mercosur because "it's not good to have exclusions in South America", but insisted that the solution to the problem is in the hands of the 'protagonists' and not in president elect Horacio Cartes.
"It's important for the region's unity to again strengthen. It's not good to have exclusions in South America and it is necessary to find an adequate solution to the problem", said Insulza following a meeting with Cartes who will be taking office next 15 August.
Insulza insisted that he hopes and expects the problem to be resolved soon, "but this requires the good will from all protagonists".
The OAS chief also said that Cartes has shown all the good will in the world to eliminate the asymmetries in the regional block, but also pointed out that the solution to the problem is not precisely in "those hands but in the presidents of the other countries that make up Mercosur".
Insulza who is on a two day visit to Paraguay also underlined the democratic spirit of the country and full exercise of freedoms plus the transparency and guarantees of the April election which had Cartes as a clear winner.
"I see president Cartes very enthusiastic and very clear about what he wants to achieve and how to make it possible. The future looks most promising for Paraguay", concluded Insulza.