Norwegian company converts fresh seaweed to dry powder for alginates in 24 hours
Wednesday, July 31st 2013 - 16:28 UTC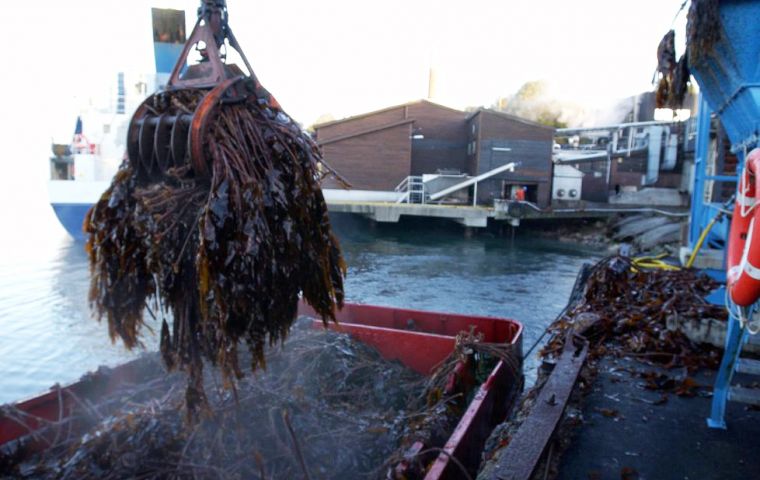 Norwegian company FMC Biopolymer converts seaweed to alginate for use in thousands of products with an advanced 24 hour chemical process. ABB has supplied process automation, motors and drives to FMC Biopolymer for more than 20 years.
To further develop the process control system capabilities, FMC has chosen to upgrade their main automation system from ABB's Advant to ABB's award winning Extended Automation System 800xA.
Processing wet seaweed to dry powder only takes 24 hours. If you are going swimming or fishing along the Norwegian coast this summer you may encounter forests of giant kelp. What you may not know is that these brown algae can be processed to form a natural ingredient in food, medicine and paint.
"For many, alginate is a well-kept secret," says Per Magne Olsen, Technology Manager at FMC Biopolymer. "Visitors at our factory are surprised by how versatile an apparently simple alga can be. New applications are discovered regularly, as the full potential for giant kelp has not been realised yet. The demand for alginate is significant and growing," he says.
For nearly 60 years, FMC Biopolymer has harvested kelp from the sea to produce alginate. The factory is located outside Haugesund, at the heart of the oil and gas rich west coast of Norway. It combines traditional process technologies with smart solutions developed and optimized through the years. The entire 24 hour process is monitored closely by experienced operators and advanced process equipment.
"In our processes, parameters such as temperature, mixture and timing are crucial to obtain alginate of the quality our customers demand," says Olsen.
"This is why we are relying on skilled operators and engineers - and of course reliable process equipment. We cannot afford to deliver the wrong quality or to have unplanned production shutdowns".