Brazilian farmers blast Mercosur for its 'bad leadership and worse presidents'
Monday, August 5th 2013 - 19:51 UTC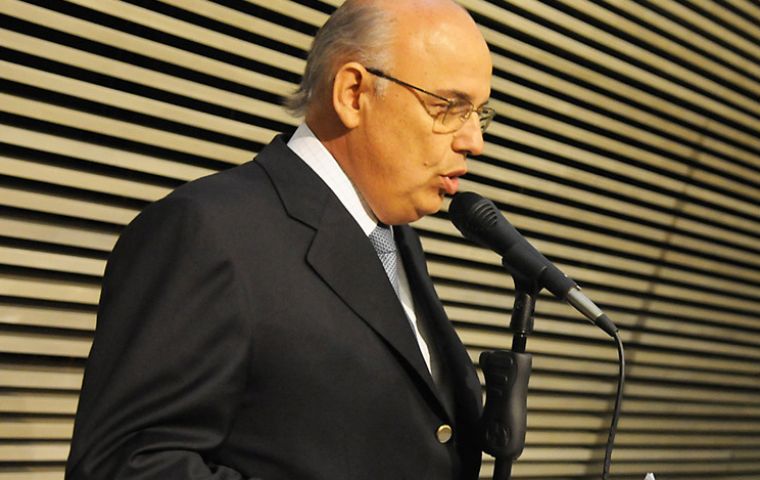 Mercosur has become characterized for "bad leadership and worse presidents" of the countries that make up the block, since there is no incentive for the regional organization and it has become "an ideological battle political field", said Cesario Ramalho da Silva, president of the Brazilian Rural Society.
Attending a meeting in Buenos Aires of Mercosur Rural Federations and Associations during the recent Palermo cattle show, Ramalho da Silva strongly questioned the presidents from Argentina, Brazil and Uruguay.
His criticisms were mainly targeted to the governments of the largest countries, Argentina and Brazil, because "they have forgotten the need to grow that is essential for Mercosur".
The Brazilian leader of the powerful farmers lobby emphasized the need for Mercosur to grow saying that "we should not forget that in the whole world regional blocks are emerging, the last of which for example the Andean alliance with Chile, Peru, Colombia and Mexico (plus Costa Rica and Panama). In the meantime we in Mercosur are about to lose a member: Paraguay. What we need urgently is a trade block to increase exports and push for integration agreements and exchange of knowledge, technology and different interests among which all referred to rural activities".
Ranalho da Silva also pointed out that Mercosur countries block bilateral agreements of its members and named Chile as an example which has numerous agreements of this kind all over the world.
Further on the Brazilian rural leader said that the European Union, despite the recession has the richest consumers, and EU individual countries also have difficulties in negotiating bilateral agreements because they are in many cases unstable, as happens with Mercosur members.
"That is why the EU insists in reaching an agreement block to block with Mercosur to make negotiations basically safer, more wide ranging, stable and permanent, and this is limited because of the short-sighted view of our Mercosur presidents. EU does not want country to country bilateral agreements, they want and need cohesion", said Ramalho da Silva.
"EU wants to negotiate with Mercosur, but this has been an on-going game for over a decade because of our presidents, and more lately it can only be blamed on Dilma Rousseff (Brazil), Cristina Fernandez (Argentina) and Mujica from Uruguay whom refuse to advance on the correct direction. Some of their statements on rural affairs are simply a joke", blasted Ramalho da Silva.
He added this is a very sad situation because governments don't seem to understand each other, and seem to ignore the fact that farmers are in the margin of ideology and need reliable rules of the game.
"They need certainty to produce, they need a clear scenario for investments, farmers are not from left or right, farmers are people dedicated to rural activities, to livestock, to the land they till, so we hope that the coming elections in the Mercosur countries will help to change the current orientation", concluded Rarmalho da Silva.