Honda to build a second assembly plant in Sao Paulo operational by 2015
Sunday, August 11th 2013 - 21:36 UTC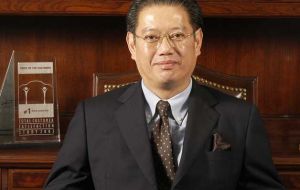 Japanese automaker Honda plans to build a new assembly plant in the Brazilian state of Sao Paulo with an annual capacity of 120,000 units, the company said.
The 430 million dollars facility, to be located in the city of Itirapina, 200 kilometres northwest of Sao Paulo, will become operational in 2015 and will double Honda's annual output capacity in Brazil to 240,000 units.
The Japanese auto giant is currently producing 120,000 units a year at its existing plant in the city of Sumare, also in Sao Paulo state.
The Itirapina plant, which will employ roughly 2,000 people, is to churn out Fit-class compact vehicles which are in high demand on the world market, the statement late yesterday said.
"As the world's fourth largest automobile market, Brazil is a very important market for Honda's operations in South America," said Masahiro Takedagawa, president of Honda's Brazilian unit.
Honda, which began production in Brazil in 1997, currently employs 3,500 people in Latin America's leading economy.