Gibraltar granted by UEFA a place in the Champions and Europa Leagues
Friday, September 20th 2013 - 20:35 UTC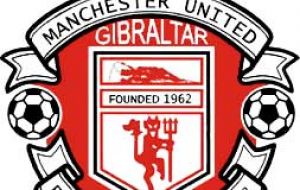 There could be two Manchester Uniteds in European club competition next season after UEFA on Friday granted Gibraltar one place each in the Champions League and Europa League qualifying rounds.
Manchester United, from Gibraltar, currently stand in third spot in the six-team premier division in the tiny British-held territory which lies off the southern tip of Spain and within sight of the African coastline.
UEFA, European football's governing body, accepted Gibraltar as its 54th member in May after a long battle for inclusion, and ruled to include two clubs at strategic talks by its executive committee in Dubrovnik.
The domestic Gibraltan league has three divisions with all participating clubs on an amateur status, Lincoln FC having been crowned champions for the last six seasons.
The British overseas territory was finally accepted as a UEFA member after a 14-year battle during which they faced fierce opposition from Spain. It already competes in the Under 17 and Under 19 European tournaments.
UEFA also said that domestic Cup runners-up would no longer get a place in the Europa League. From 2015/16, the spare place will go instead to the next best-placed team in the league.