Jobs market remains strong in Brazil; unemployment down to 5.3% in August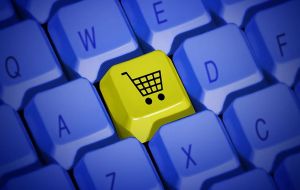 Brazil's jobless rate fell unexpectedly and salaries jumped in August from the previous month, government data showed this week. It was the second consecutive month-to-month drop in Brazil's jobless rate, which remains close to record lows.
With Brazilians holding down their jobs, strong retail sales helped the economy avoid a sharp downturn in July, according to central bank data earlier this month.
Brazil's jobless rate fell to 5.3% in August from 5.6% in July, stats agency IBGE, Brazilian geography and Statistics Institute, reported.
Brazil's economic growth accelerated in the first half of this year following a slew of interest rate cuts, tax breaks and other incentive measures by President Dilma Rousseff's government.
However, part of that stimulus has been reversed as inflation climbed, leading economists to slash their 2013 and 2014 growth forecasts to little more than 2%. Also pointing to resilient consumption, real wages, or salaries discounted for inflation, rose 1.7% from July to an average of 1,883 Reais (848 dollars) a month - an increase of 1.3% from a year earlier.
The IBGE report also showed the number of Brazilians with jobs in the six major metropolitan areas surveyed stood at 23.2 million, unchanged from July and 1.2% higher than in August last year. The tally of people who unsuccessfully looked for work dropped 6% from July to 1.3 million.
The unemployment rate, as calculated by the IBGE, tallies jobs in the formal sector, where employees are legally registered, as well as off-the-books jobs in the so-called informal sector. In August last year, Brazil's jobless rate also stood at 5.3%.