Pacific Alliance economy ministers proved to be the best of the Americas in 2012
Friday, October 25th 2013 - 06:08 UTC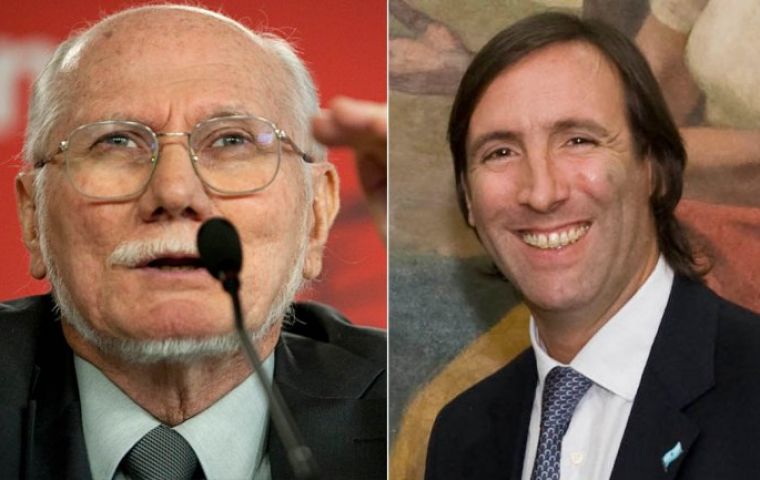 Pacific Alliance economy ministers are rated among the best four in Latin-American, while those from Mercosur can't boast such merit, much to the contrary, according to the 2012 survey from the America Economica Intelligence report, which ranks the region's ministers in that field.
In effect the ministers from Peru, Chile, Colombia and Mexico and in that order: Luis Miguel Castilla; Felipe Larraín; Juan Carlos Echeverry and José Antonio Meade, hold the four leading posts out of a ranking that includes 18 ministers from the region.
The worst ranked and bottom of the list are Mercosur members Argentina with Hernàn Lorenzino and Jorge Giordani (currently Nelson Merentes) from Venezuela. The two economies are considered unstable, unattractive for foreign investment, highly protective of their domestic markets, highly dependent on single commodities and have the highest inflation rates of the region with 26% and 50% respectively. Budget management is out of control and transparency is too thin to appreciate it.
Of the other three Mercosur members, Uruguay's Fernando Lorenzo is ranked the highest in position five, followed by Brazil's Guido Mantega, six and Paraguay's Dionisio Borda, ninth, exactly mid-point of the 18 ranked in the list.
Some of the elements taken into account for the ranking are: institutional strength of the (economy) ministry; stabilization of the economy and promotion of policies that support development. On a more specific side, the ministers are ranked according to their professional profile and the macroeconomic results of their countries in 2012.