Brazil Supreme Court postpones major ruling against banks until February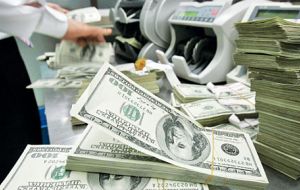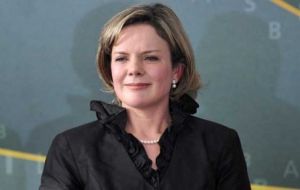 Brazil's Supreme Court postponed until February a ruling on lawsuits by depositors that could cost the nation's banks 65 billion dollars. Depositors claims relate to adjustments to accounts to compensate for hyperinflation and other drastic measures in early nineties mostly under president Fernando Collor de Melo.
The Court began hearing cases and announced its timetable after a request by Judge Marco Aurelio de Mello to delay ruling because of the "complexity" of the lawsuits. President Dilma Rousseff had mobilized her cabinet to persuade the court to postpone its verdict.
Lenders including Itau Unibanco Holding SA and federally controlled Banco do Brasil are being targeted by depositors seeking reimbursement for losses stemming from government policies adopted to fight hyperinflation in the 1980s and 1990s.
In the late 1980s, Brazil was fighting hyperinflation, and successive governments imposed multiple plans to try to break inflationary expectations. The plans included measures such as forbidding banks to index interest payments to inflation and freezing many savings accounts
The central bank estimates lenders would have to pay 150 billion Reais (65bn dollars) to depositors and could reduce lending by as much as 1 trillion Reais if the court rules against them.
Itau Executive Director Claudia Politanski told the court today that depositors didn't lose money because of the policies, while Eros Grau, a lawyer for Banco do Brasil, said the rates for savings accounts were set by the government, not lenders.
Gleisi Hoffmann, Brazil's cabinet chief, said in an interview on Tuesday that the court should be "sensible" in its ruling, and that an unfavorable decision for the banks would be a loss for the country.
The Brazilian Institute of Consumer Defense, which submitted a brief in support of the claims against the banks, said lenders benefited from the government's actions, according to a statement on its website.
However Fábio Braga, a partner with the Brazilian law firm Demarest Advogados, indicated it was hard to predict how the case would go."The precedents we have are from over 10 years ago, when the court's composition was entirely different" he said. Likewise Brazil's constitution permitted the court to take into account the impact of its decisions on the economy, and that could help the banks' position, according to Braga.