Concerned with stagnant tourism, Caribbean to promote the region as a single destination
Thursday, December 19th 2013 - 05:51 UTC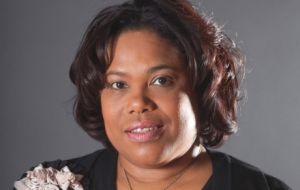 The Barbados-based Caribbean Tourism Organization (CTO) will next month celebrate its 25th anniversary amidst a call for the region to be promoted as a single destination. CTO Chairman, Beverly Nicholson Doty, in a Christmas message, said that her wish for the sector in 2014 was that Caribbean countries commit themselves to promoting the region as one destination
She said she was also hoping that Caribbean countries would each commit a percentage of their annual tourism budgets towards the marketing of a strong Caribbean brand "so that the Caribbean Tourism Development Company, which we own jointly with the Caribbean Hotel and Tourism Association, can bolster our campaign for the region's benefit.
"There is a major opportunity awaiting us in both traditional and emerging markets. At the recent State of the Industry Conference in Martinique, we learned much of what we need to do to successfully pursue new sources of business while also solidifying our mainstay markets."
She applauded those destinations which have begun to invest in language training and long haul airlift in preparation for new visitors in 2014.
Nicholson Doty said that she was also hoping that in 2014, the region would address "the onerous taxes that suffocate our sector.
"While we will not soften our stance on requesting the British authorities address the Air Passenger Duty in a manner that is equitable, we cannot ignore the effects some of our own tax regimes are having on intra-regional travel. "
She said that in January, the CTO celebrates 25 years of existence and during the year-long celebrations "it is hoped we will be able to harmonize our efforts to boost travel to and within the region".
She said she was also challenging "to truly deliver on the experience in the New Year knowing full well that seemingly small acts of kindness can create a big impact in giving visitors reasons to recommend our destinations to others.
"Let us enter 2014 as proud nations and territories of the Caribbean ready to work together in harmony to achieve results we richly deserve," she added.
During the conference in Martinique in September, CTO Director of Research and Information Technology, Winfield Griffith, warned that the Caribbean was "barely keeping its head above water" amid predictions that the sector will record a slight increase in tourist arrivals in 2013.
He said that the figures showed the region did not outperform areas such as Asia and the Pacific last year. Griffith said overall, worldwide, there had been a 3.8% increase in visitor arrivals in 2012 and that "Asia and the Pacific, they were ahead of Africa slightly and the Caribbean followed in third position".