FIFA takes no risks: Aggreko will provide power solutions in all World Cup stadiums
Friday, January 3rd 2014 - 06:07 UTC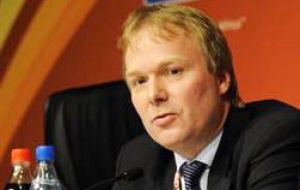 FIFA announced the appointment of Aggreko as a Branded Licensee for the 2014 FIFA World Cup Brazil. As part of this agreement Aggreko will provide temporary broadcast power solutions for the International Broadcast Centre (IBC) and the stadiums in all twelve Host Cities of the 2014 FIFA World Cup.
This will safeguard the match coverage from all venues of football's flagship event for fans across the world.
The agreement will save about 20 million dollars in running costs for Brazil's 12 Host Cities, including up to 5 million for the IBC in Rio de Janeiro. The transmission of the 64 matches brings to billions of viewers a taste of Brazil and the host cities, as all licensed broadcasters worldwide show a 30 second clip as well as several features showcasing the main attractions of each of the host cities - a unique chance for international promotion.
"To ensure that the images from the twelve stadiums are transmitted to more than 200 countries and territories worldwide, it is essential that we have reliable and consistent broadcast power provided by temporary infrastructure. As such I am delighted that Aggreko as a world leader in temporary power has joined the operational line-up, especially as the company was already successfully involved in the 2010 FIFA World Cup," explained Niclas Ericson, FIFA TV Director.
"The deal is of huge importance as it not only ensures the successful delivery of the TV images but will also result in a significant reduction in operational investments for all 12 Host Cities."
FIFA is investing considerably in the TV and broadcast production of the 2014 FIFA World Cup, with the full production operation falling under FIFA's remit. As a reference, the rough net cost of the FIFA TV production for the 2010 FIFA World Cup South Africa amounted to 150 million dollars.