Malvinas opportunities and links for Uruguay, but mostly unknown to current generations
Thursday, March 6th 2014 - 05:44 UTC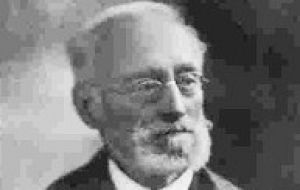 Lawmaker Jaime Trobo came out strongly is support of close links between the Falkland Islands and Uruguay in a column which he published in Mercopress underlining the "interesting lesson of discovering a reality mostly unknown for Uruguayans despite the (Islands) geographic, cultural and historic proximity to Uruguay".
Trobo was a member of a group of four lawmakers that recently visited the Islands on an invitation from the Falkland Islands Legislative Assembly which is the local elected government.
Trobo points out that for over 200 years, Montevideo and what was later to become Uruguay have had a fluid contact with the austral territories of the South Atlantic, with a rough climate that has made its settlers overcome inclement weather conditions, distance and adapt to a non too productive soil and the sea related tasks.
To the Islands arrived pioneers including gauchos from the Uruguayan plains with cattle, business people such as Samuel Lafone, but also British, Argentines, Chileans and other nationalities which helped create a melting pot of over twenty different origins, writes Trobo.
And as time went by, "it is always hard to indentify how much time is needed before someone is considered a 'native' of the place, if generations of families succeed each other that are not origin population since the Islands were inhabited, but now can display 7, 8 and even 9 generations" of uninterrupted identification with the place.
The Uruguayan legislator argues that the Malvinas Islands are 1.000 miles from Montevideo, four days sailing or 2 hours and 40 minutes flight, but they are a territory mostly unknown for Uruguayan, who ignore the potential of the Islands and how much 'they care for our land and our people in particular'.
"They are exotic neighbors and their vicissitudes do not concern us as it happens with other peoples in neighboring countries. But they are as close a Sao Paulo, Santiago, Asuncion, La Paz, and much closer than Lima, Bogotá, Caracas, Quito, Rio do Janeiro, Brasilia, Havana of any other capital city of our first circle of interest".
But the Malvinas can undoubtedly be inside that circle of interest for Uruguay, 'as we get to know them and strengthen the relation we have with that territory'.
A territory of 20.000 square kilometers with a population of 3.000, many of them living in the 'camp', involved in sheep farming, fisheries and primitive port services for those sailing across the Atlantic and Pacific oceans through the Cape Horn-Magellan strait.
A community with British culture much in the style of the many populations in our America where so many immigrants settled. 'A reality similar to that in Uruguay with Nueva Helvecia, San Javier, Colonia Suiza, Colonia Valdense or in Brazil, Argentina or Chile with so many towns with clear German, British, Japanese, Palestine, Russian cultural accent'.
And since it is an insular community that does not depend from any economic, cultural or social center, which must rely on itself for many aspects of survival and development, "to build its own identity it must display a great organization capacity and stoicism which does not rely from continental communities. This way they have overcome a great handicap.
And there lies that territory and its inhabitants, incredibly, despite our Uruguayan sensitivity for small motherlands, mostly unknown.
Our visit, as those in the recent past of so many different peoples "for us has been like a trigger, evidence of a proximity which forces us to analyze our relation with that territory and the community in the Islands".
Although it took 24 hours to reach the Islands it is possible to think that with an intelligent analysis, as to how we can get closer to them and get them closer to our coasts, connecting Montevideo with Stanley can take no more than three hours, a few hundreds of dollars and a link that from a social, cultural and economic point of view is mutually beneficial.