Pope Francis invited to address a joint session of the US congress
Thursday, March 13th 2014 - 22:38 UTC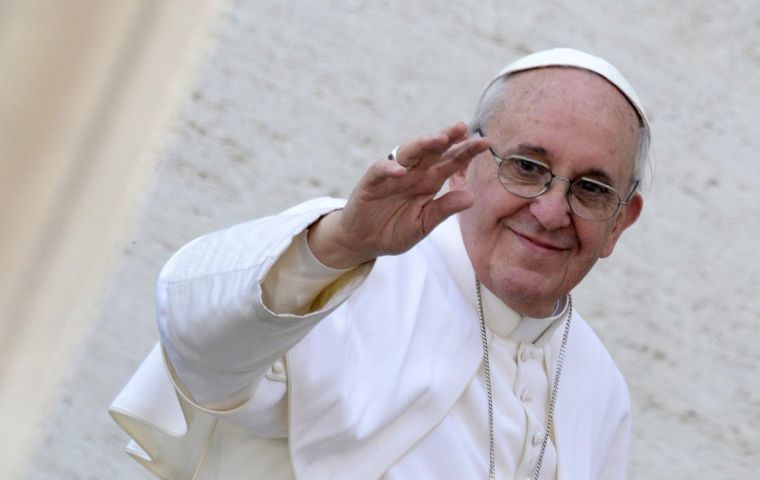 United States House Speaker John Boehner invited Pope Francis to address a joint session of Congress - an unprecedented event - during an expected visit to the United States next year. Republicans and Democrats on Capitol Hill have quickly sought to invoke the popular pontiff's devotion to the poor.
Francis, who on Thursday marked the first anniversary of his election as the leader of the world's 1.2 billion Catholics, is widely expected to travel to Philadelphia in September 2015 to attend the World Meeting of Families. Mayors of several other US cities have invited him to visit and Boehner moved to secure a spot on the pope's itinerary in a letter to sent to the pontiff.
"It is with reverence and admiration that I have invited Pope Francis, as head of state of the Holy See and the first pope to hail from the Americas, to address a joint meeting of the United States Congress," Boehner said in a statement.
While Pope John Paul II visited Washington in 1979 and Pope Benedict XVI visited the US capital in 2008, the US Senate Historian's office said it has no record of a pontiff ever addressing Congress.
"Pope Francis has inspired millions of Americans with his pastoral manner and servant leadership, challenging all people to lead lives of mercy, forgiveness, solidarity, and humble service," added Boehner, the highest-ranking US elected official who is Catholic.
But the Ohio Republican also used the occasion to reiterate Republicans' views that increased government spending and welfare programs are not the way to meet Americans' responsibility to care for the poor and the most vulnerable.
He said Americans "have embraced Pope Francis' reminder that we cannot meet our responsibility to the poor with a welfare mentality based on business calculations. We can meet it only with personal charity on the one hand and sound, inclusive policies on the other."
Francis, a Jesuit who has taken a vow of poverty, last November called unfettered capitalism as a "new tyranny," and criticized "trickle-down" economic theory, which is favored by many US Republicans.
In his first major document authored as pope, he argued that growth encouraged by unfettered financial markets will not result in greater social justice and inclusiveness.
In the same document, the pontiff also lamented growing income inequality around the world, a cause that US Democrats have taken up as they seek to win back more seats in November congressional elections.
"This imbalance is the result of ideologies which defend the absolute autonomy of the marketplace and financial speculation," Francis wrote.