Peruvian fish meal and fish oil companies losing money, claims the industry
Monday, April 21st 2014 - 07:47 UTC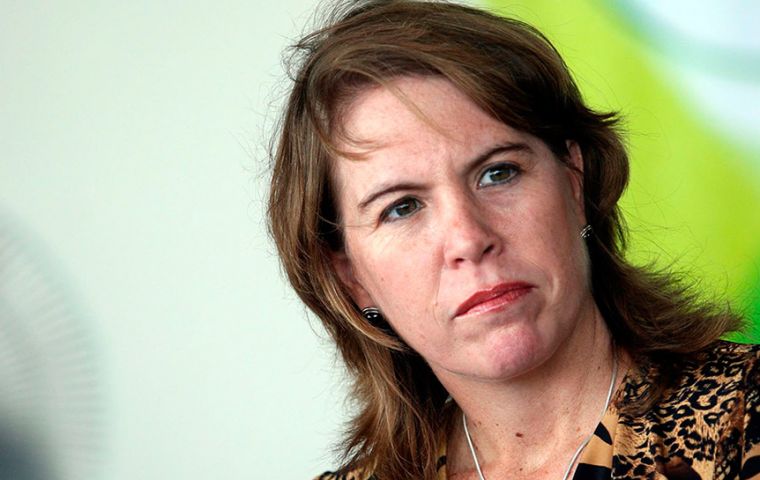 Out of a total of 12 Peruvian companies in the fishmeal and fish oil industry, only two recorded profits during 2013, while the other ten accumulated a loss equivalent to 87.4 million dollars, according to the country's National Society of Fisheries, SNP.
These 12 companies associated with SNP represent approximately 56.45% of the fishing quota for the north-central region, stated SNP president, Elena Conterno.
"This is the reality of the industry, we consider it important to know and share that because there are many myths about the financial situation of enterprises and the industry," she added.
Conterno said recent years have been difficult for the Peruvian fishing industry, particularly for the fishmeal industry, due to climatic factors and regulations. Referring to the latter, she explained that fishmeal and fish oil businesses have to manage many permits from the Ministry of Production and also from the Ministry of Environment.
According to the records of the SNP, in 2011 and 2012 only four fishmeal companies recorded losses so the leader considered it was "worrisome" that that number has risen to 10 in 2013.
Among the factors that contributed to the losses of the firms in the sector, Conterno mentioned restrictions on anchovy fishing in the south and the establishment of a low quota "even though there were no records of El Niño event (FEN)".
"Fishing in the south has fallen considerably in recent years and this has been reflected in the 2011, 2012 and 2013 catches," said SNP Conterno. Besides, companies in the industry have had to invest heavily "to meet new emissions and effluents standards". (FIS)