Metropolitan Buenos Aires majority disapproves of Cristina Fernandez, but she retains 36% support
Tuesday, May 20th 2014 - 08:00 UTC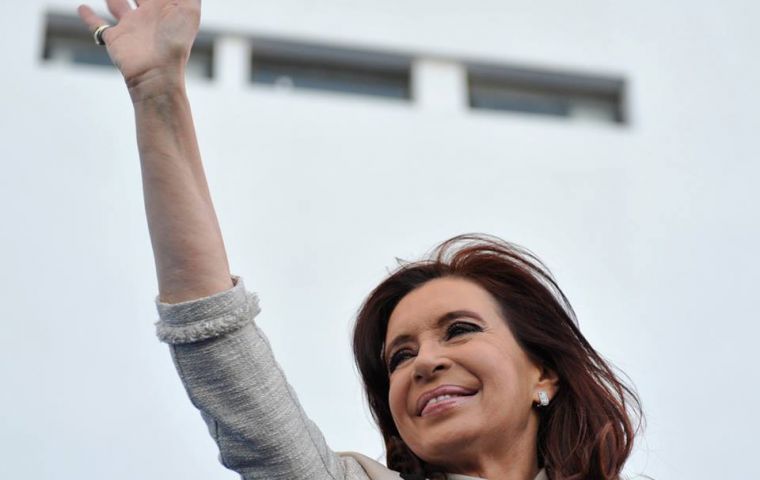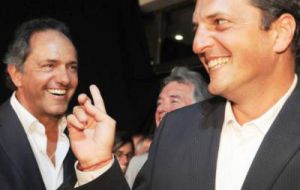 A clear majority of Argentines, 56%, in metropolitan Buenos Aires, which is the most densely populated area of the country, disapprove of President Cristina Fernandez, according to the latest public opinion poll made public but also 36% remain faithful and approve the performance of the controversial Argentine leader.
Hugo Haime & Associates consultants poll in the capital of Argentina and the surrounding metropolitan ring in the province of Buenos Aires, which is decisive for any national election also showed that 8% preferred not to reply.
Another 59% described as 'mistaken' the current course of action in which President Cristina Fernandez is conducting the country.
Buenos Aires province governor Daniel Scioli and a 2015 presidential-hopeful manage a better performance with 47% approval compared to 42% disapproval. The weak point of Scioli is security and criminal activity despite his decision last April to declare the province under emergency.
His government's decision to significantly increase resources in combating crime, both more police forces on the beat and a quicker response by providing more patrols vehicles so far has not seen its impact on the polls. In effect 73.6% consider Scioli's government performance against crime as negative and 19.2%, poor.
Regarding vote intention ahead of the 2015 presidential election, the latest polls confirms previous reports which indicate that the leader of the dissident wing of the ruling Peronist party, Renewal Front chief Sergio Massa, is ahead comfortably.
Massa is supported by 39% of interviews while Scioli follows with 28%, and the City of Buenos Aires mayor, conservative Mauricio Macri, head of the Republican Proposal, PRO, figures with 12%, despite not having a national apparatus.
The poll was done at the end of April in the metropolitan Buenos Aires where an estimated one quarter (ten million) of the Argentine population (40 million) lives, and which also holds close to one third of the Argentine registered voters-roll.