.Qatar vehemently denies corruption claims in the bid for hosting 2022 World Cup
Monday, June 2nd 2014 - 07:48 UTC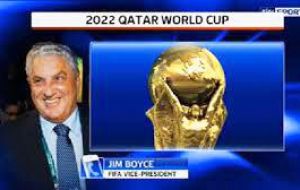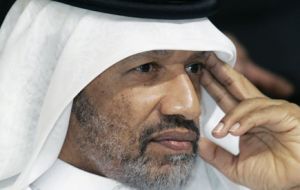 Qatari organizers of soccer's 2022 World Cup have "vehemently" denied accusations their successful bid was corrupt, saying its lawyers were looking into claims made by a British Sunday newspaper.
In a report filling the first 11 pages of the newspaper, the Sunday Times claimed it had obtained millions of documents which they say show former FIFA executive committee member Mohamed Bin Hammam of Qatar made payments totaling around 5 million dollars to football officials in return for votes for Qatar.
The Qataris issued the denial after Jim Boyce, a vice-president of soccer's world governing body FIFA, said he would be in favor of re-running the vote for the 2022 host nation, if the allegations in the Sunday Times could be proved.
Qatar's Supreme Committee for Delivery & Legacy, the nation's World Cup organizing committee, said it had won the right to stage the finals with "the best bid", and that it was "time for the Middle East to host its first FIFA World Cup".
"The Qatar 2022 Bid Committee always upheld the highest standard of ethics and integrity in its successful bid to host the 2022 FIFA World Cup," it said. "In regard to the latest allegations from The Sunday Times, we say again that Mohamed Bin Hammam played no official or unofficial role in Qatar's 2022 Bid Committee.
"We are cooperating fully with [head of FIFA's investigation into corruption] Mr. [Michael] Garcia's on-going investigation and remain totally confident that any objective enquiry will conclude we won the bid to host the 2022 FIFA World Cup fairly.
According to the British newspaper, "thousands of bills, faxes and e-mails prove the links between Ben Hammam and African FIFA officials that did not have a vote but could still influence the outcome".
The Arab millionaire allegedly transferred 200,000 to the bank accounts of 30 heads of African FIFA Officials, threw them 400,000-dollar banquets and six months before the vote, transferred 1,6 millions to one of the key members of FIFA Voting Committee, former FIFA official Jack Warner.