IAATO celebrates 25th meeting with growing membership and review of ports services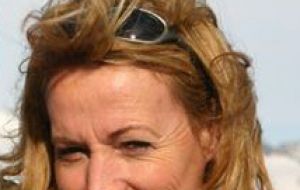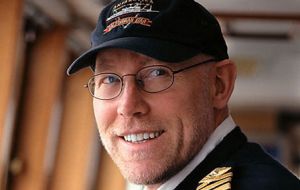 The International Association of Antarctica Tour Operators (IAATO) met in Providence, Rhode Island from 27-29 May for their 25th gathering of members and as at previous meetings, the goal was to review the past year and discuss current and future issues for the Antarctic tourism industry in line with the association's mission to advocate, promote and practice safe and environmentally responsible tourism.
On 30 May, an additional workshop was held on Adventure Activities and Risk Management in Antarctica. Highlights of the meeting included the growing membership of IAATO, appointments at the Executive Committee and guidelines for the use of Unmanned Aerial Vehicles in Antarctica and a review of the services provided by the most popular Antarctic gateway ports.
Over 120 people attended the meeting including IAATO members, government officials, and representatives from universities and organizations such as Environment Canada, Department of Conservation, New Zealand, the Antarctic and Southern Ocean Coalition, The UK Antarctic Heritage Trust, The Association of Arctic Expedition Cruise Operators, Oceanites and the Council of Managers of National Antarctic Programs.
At the opening of the meeting there was a pause to pay tribute to the extraordinary life of Dr. Charles Swithinbank, glaciologist and polar specialist whose pioneering work in the Antarctic and Arctic benefitted the communities of science and tourism alike. Swithinbank died, aged 87, on May 27.
It was then highlighted that IAATO's membership continues to grow and include virtually all Antarctic tour operators with Viking Cruises, Fathom Expeditions, Arctic Trucks, and Agunsa joining the ranks of the association after approval by Members. Current Associate Members, Selma Expeditions and Seabourn Cruise Line Ltd were voted in as full Members.
Members voted to re-appoint Marlynda Elstgeest of Waterproof Expeditions as the Chair of the Committee and re-appointed Rich Pruitt of Royal Caribbean Cruises Ltd; Skip Novak of Pelagic Expeditions and Isabelle Vareille of Compagnie du Ponant. Bob Simpson from Abercrombie and Kent, USA, joined the committee for the first time.
The meeting also thanked Capt. Leif Skog, of Lindblad Expeditions, who stepped down from the Executive Committee after three years of service.
In anticipation of increasing demand and in response to an advisory request by Treaty Parties at the recent Antarctic Treaty Consultative Meeting (ATCM) in Brazil, IAATO has developed a comprehensive set of guidelines on the operation of UAVs, which sets strong limits on their use in the field.
The guidelines will be trialed by members over the next two seasons. A paper will be presented next year at ATCM XXXVIII in Bulgaria.
An outstanding issue for the future of the industry was the presentation of results of IAATO's Gateway Survey. In August 2013, IAATO members were asked to participate in a survey about their current satisfaction with services offered by the most popular Antarctic gateway ports.
Although safety was considered satisfactory across all ports, at others some services were considered unsatisfactory, including increased fees, mooring, pier facilities, waste management (including recycling) and bunkering. With Antarctic tourism expected to continue increasing modestly, member operators noted that services had to improve to maintain sustainability at these ports and stressed that mutual business benefits would be gained through cooperation with the ports, their local authorities and surrounding communities. A Gateway Port Committee was formed to take this forward.
Other discussions to support IAATO's mission of advocating and promoting the practice of safe and environmentally responsible travel to Antarctica included a proposal to host a Field Staff Conference in September 2015 and continued work on developing an enhanced observer scheme to give transparency and oversight to IAATO member operations.
Immediately following the meeting, IAATO conducted a workshop on Adventure Activities and Risk Management in Antarctica to prepare for the increasing demand by people to expand the types of adventurous activities in the Antarctic. Such activities are authorized by relevant Antarctic Treaty Parties who must ensure that they are safe and have minimal impact on the environment. IAATO members are also committed to this principle, so the workshop covered approaches to risk evaluation and management of adventure activities from a government perspective and from the perspectives of three different types of tour operator; yacht, ship and aircraft based deep field.
At the close of the Annual Meeting, Dr. Kim Crosbie, Executive Director said, "Thanks to an enormous amount of discussion between a variety of people who are passionate about our, and Antarctica's, future, IAATO feels better armed with solutions to the current and future challenges facing the Antarctic tourism industry ".