Chilean government rejects major mega-energy project in Patagonia
Wednesday, June 11th 2014 - 01:16 UTC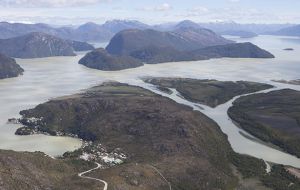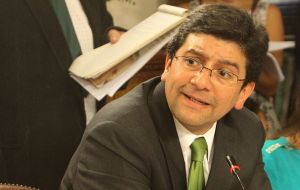 A panel of Chilean Cabinet ministers voted unanimously on Tuesday to reject the 3.2 billion dollars HidroAysen mega-project, which envisioned the construction of five power-generating dams in the environmentally sensitive Patagonia region.
"This is a project that has many aspects that are little or insufficiently considered," Energy Minister Maximo Pacheco told reporters. Besides Pacheco, the Cabinet panel included the ministers of Environment, Mining, Agriculture, Health and Economy.
Endesa Chile, a unit of Spain's Endesa and the South American country's largest electric utility, and Chile's Colbun began planning HidroAysen seven years ago.
The project called for building five dams on the Pascua and Baker rivers to generate electricity for Chile's energy-hungry economy. The construction would have resulted in the flooding of 4,010 hectares of land.
The ministers' decision overturns a March 30 resolution from the outgoing right-wing government of President Sebastian Piñera that mandated further studies before a final ruling on HidroAysen.
The center-left administration of Michelle Bachelet, whose election campaign labeled the project "unviable," took into account the strong opposition to HidroAysen on the part of residents of the communities that would be affected.
Endesa Chile and Colbun can appeal the decision in the courts.
The companies had no plan to relocate the residents who would have been displaced by the dams, Environment Minister Pablo Badenier said Tuesday.
The government received more than 2,600 written objections to the HidroAysen proposal, mainly from environmentalists.
The lack of investments in energy in Chile in recent years and the poor competition in the sector have significantly reduced the provision and doubled power prices in the country.
Power suppliers and the business community which claim energy prices are too high are requesting that Chile does not resign to hydro electricity generated, one of the sources with most potential. Chile's power supply is mainly thermal, 62%.
The administration of president Michelle Bachelet is betting on a greater emphasis in natural gas and renewable energies, to overcome the controversial Hydrosen project.
Meanwhile hundreds of kilometers to the south, people in the region of Aysen were celebrating the suspension of the project. Likewise environmentalist groups who campaigned strongly in Santiago were also uncorking champagne.
"It's a great success for the people of the country which took to the streets and the media to defend their territory", said Patricio Rodrigo, chairman of the lobby group Patagonia Defense Council.
"Rejecting Hidroaysen is an imperative for the country to continue advancing with an instrument that is capable of conciliating economic, social and environmental interests" said Rodrigo.