Uruguay issues 2 billion dollars of new 2050 global bond to help spread the country's debt
Wednesday, June 11th 2014 - 01:48 UTC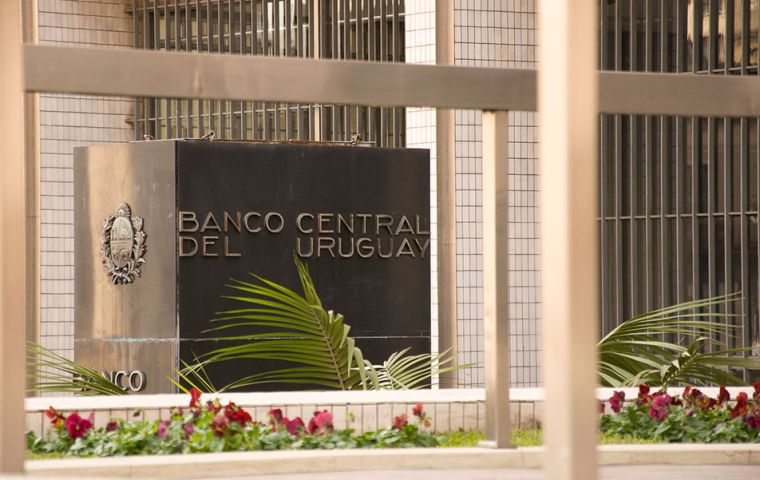 Uruguay issued 2 billion dollars of a new 2050 global bond on Tuesday at a spread of 165 to 170 basis points over U.S. Treasuries as part of the government's bid to put less strain on its accounts in the near- and medium-term, it was reported.
Uruguay announced the deal in an official decree earlier on Tuesday, saying it would use some of the proceeds to purchase outstanding bonds due to expire in 2015, 2017, 2022, 2025, 2033, 2036 and 2045.
The buyback is meant to help spread out Uruguay's debt payment schedule. Last August, it sold 2 billion in a new 2024 global bond as part of an operation that included a 982.5 million debt swap.
The sale is being managed by HSBC and JP Morgan, with borrowing costs the lowest in more than a year.
Uruguay's average borrowing costs have since fallen 0.6 percentage point to 4.44%, the lowest since May 2013. The planned securities due 2050 will be the nation's longest-dated bonds.
In May, Uruguay was upgraded to Baa2, the second-lowest investment grade rating, by Moody's Investors Service, which cited Uruguay's transition toward more stable annual growth levels and less vulnerability to regional shocks.
Moody's said that with an average debt maturity of 11.9 years as of March 2014, Uruguay is part of a shrinking group of sovereigns with debt maturities in excess of 10 years.
"Rollover risks are modest given annual principal payments of around 2% of GDP over the next three to five years -- indeed, Moody's expects gross financing needs to remain low in absolute and relative terms, and to amount to less than 5% of GDP annually during the same period".
In addition, Uruguay's ratio of government debt to GDP of 40% is aligned with the Baa median level. The reduction of the ratio in previous years was supported by high GDP growth and moderate fiscal deficits.
"Despite lower growth in recent years, the ratio has reported minimal changes and Moody's expects that it will remain in line in the peer group median".
Finally Moody's also underlined that the robust investment performance in previous years led to a steady increase in Uruguay's investment ratio, which currently stands at around 24% of GDP.