Argentina will pay 92% of restructured bonds, hopefully 100% of debt, but will not accept extortions
Tuesday, June 17th 2014 - 07:15 UTC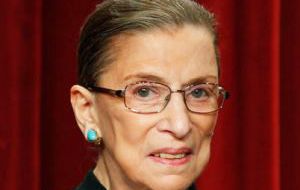 President Cristina Fernandez pledged on national television late Monday that Argentina will abide and honor its debts, the 92% of those who trusted in the country and hopefully the 100% of creditors, but will not accept 'extortions'.
The 28 minutes speech was in reply to Monday's US Supreme Court decision declining to consider Argentina's appeal of a US court of appeals order to pay holdout bondholders who had refused to accept the country's debt restructuring in 2005 and 2010, following the 2001 default.
The case involves a long standing litigation with NML Capital that is demanding full payment of 1,3 billion dollars, supported by lower federal courts, and which Argentina hoped the US Supreme Court would help by further delaying payments.
"We want to fulfill and honor our debt, and we will do that" said Cristina Fernandez. "I ordered the economy ministry to set up all the tools needed to make the payment to those who trusted in Argentina."
At the end of the month Argentina has to pay an estimated 900 million dollars to holders of restructured debt.
The Supreme Court actions Monday provided a legal victory for hedge fund billionaire Paul Singer and other investors who had pursued litigation against Argentina, insisting that it could afford to pay its obligations and was failing to comply with legal obligations.
Argentina's stock market plummeted on Monday after the court action was announced on fears of another national default, which Argentine officials had suggested might occur if they had to pay the debts in full.
The US high court left in place an appeals court ruling ordering Argentina to pay the original creditors before paying those who accepted restructured terms after the 2001 default. Argentine officials have said the country cannot afford to pay both sets of bondholders and had warned that paying the holdouts in full would mean a "serious and imminent risk of default."
In a related ruling, the Supreme Court said that banks must comply with requests for information from the debt-holders. Taken together, the decisions caused stocks to fall about 10% in Argentina, along with a 7% drop in bonds. Even after Monday evening's presidential address, it was not clear how precisely Argentina would respond to the situation.
Cristina Fernandez said in her televised speech that the US Supreme Court damaged the interests of Argentina and the 92% of creditors who had agreed with past debt-restructuring proposals. She said she was willing to negotiate, but added, "What I cannot do as president is submit the country to such extortion" from the 'vulture funds', which she argued made an original investment of 48 million dollars and now were demanding a 1.600% profit.
A spokesman for the leading plaintiff, Singer's NML Capital, said in a statement that "America's highest Court has spoken. Now it is time for Argentina to honor its commitments to its creditors, which would benefit both Argentina's economy and its international standing."
The U.S. Court of Appeals for the 2nd Circuit ruled last year that Argentina breached a contractual obligation (pari-passu) to treat all bondholders equally. The court rejected Argentina's request for further review of that decision.
In a 7-to-1 ruling, the US Supreme Court found that two banks must turn over information to investors about assets that Argentina holds worldwide.
Singer's hedge fund filed the case, saying it needed information from the banks in order to collect 1.5 billion it won in cases against Argentina. NML sought data from Bank of America and state-owned Banco de la Nacion Argentina, which has a branch in New York, about accounts held by Argentine government entities and by individual officials.
However in both cases there is a 'stay' order which means no execution can be pursued until the appeals court so decides.
Argentina argued that it was protected from providing the information by the Foreign Sovereign Immunities Act, which limits lawsuits in U.S. courts against foreign countries. Argentina's lawyers also argued that if a creditor could not ultimately execute a judgment against certain property, then it had no right to obtain information about it.
But the court, in an opinion by Justice Antonin Scalia, disagreed. "The reason for these subpoenas is that NML does not yet know what property Argentina has and where it is, let alone whether it is executable under the relevant jurisdiction's law."
Scalia said the justices did not have to decide what would happen if the assets were beyond the jurisdiction of a U.S. court. He said that would be the work of a district judge after discovery was completed.
Justice Ruth Bader Ginsburg was the lone dissenter. "By what authorization does a court in the United States become a 'clearinghouse for information' about any and all property held by Argentina abroad?" she asked.
Justice Sonia Sotomayor did not participate in either Argentina case. As is customary, she gave no reason for her recusal, but both of the long-running cases arise from the court on which she previously served, the U.S. Court of Appeals for 2nd Circuit in New York. Sotomayor has visited Argentina and met with its president, who had previously denounced Singer and others as "vulture investors."
Argentina's international reserves, which it uses to pay creditors, have fallen by nearly 45% to just over 28 billion since late 2011. While Argentina would be forced to pay out less than 2 billion as part of the ruling, the decision could create a domino effect in which other holdout bondholders are inspired to raise similar claims, estimated in 15 billion.
In her speech Cristina Fernandez gave her version of Argentina's 'clamp', as she described the country's sovereign debt going back to the dictatorship of 1976, the nineties when one peso equaled one dollar, the several attempts to restructure debt, which finally led to the 2001 massive default, and her husband Nestor Kirchner being elected president in 2003 of a country overwhelmed by a melted economy with soaring unemployment and poverty.
She then enumerated Kirchner's efforts to put the economy back on its feet, the restructuring of sovereign debt in 2005, returning all loans to the IMF, and his famous phrase, "give us a break because dead people don't pay debts".
The president also mentioned recent events such as her government's decision to abide the World Bank tribunal compensation rulings; reaching an agreement with seized Repsol and the latest, with the Paris Club.
But despite the insistence that Argentina has been faced by extortion from the 'vulture funds', political analysts both in Argentina and the US point out that for several years the president and some of her top officials insisted they would not abide any ruling benefitting those funds. Prisoner of her own words on more than one occasion Argentina's lawyers in New York had to deny such intention, even when Argentina could be forced to a technical default, from the moment it could not face all payments.
What seems most certain is that Argentina will have to return to Thomas Griesa's court and accept negotiations with the hedge funds, as was proposed on more than an occasion by the federal judge.
"I'm not annoyed with the Supreme Court's declination, since contrary to most of my cabinet and top officials I anticipated what has happened, but yes I am very concerned about the consequences for Argentina, and the rest of the world, that a tiny group of speculators from the financial world can overrule a sovereign state and holders of 92% of restructured bonds and any future restructuring process", said Cristina Fernandez.
But on finishing her speech, and calling for reflexion from all Argentines, the president said that Argentina will pay its debts and honor not only the 92%, but hopefully the total 100%.