Massive demonstration in support of prosecutor suspended for investigating Kirchner family dealings
Thursday, June 19th 2014 - 06:12 UTC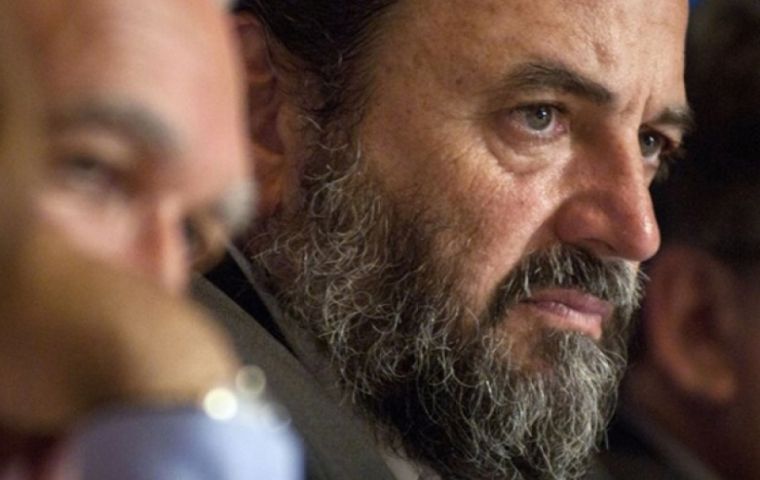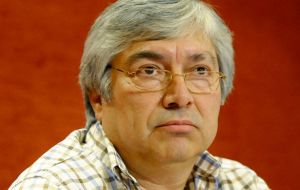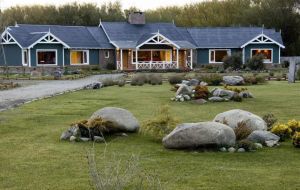 An Argentine prosecutor who was suspended for 'ill performance' in his investigation into the dealings of one of President Cristina Fernandez close business associates, received a massive support Wednesday evening from demonstrators who marched in downtown Buenos Aires to the Attorney General's Office.
Jose Maria Campagnoli was removed from the case which involves Lázaro Báez, a businessman who only a decade ago was a bank teller, but because of his close links with the Kirchner family became the main public works contractor in Santa Cruz provinces and some of his companies were caught money laundering.
Baéz money dealings and investments are also under investigation in Switzerland and in Uruguay where some associates invested millions of dollars in real estate, but did not specify the origin of the money.
The march in support of Campagnoli was not organized by any political party or movement; it was a social network coordinated affair as some of the latest demonstrations in Argentina which have been attended by thousands to protest corruption, cronyism, violent crime, inflation and demanding an independent justice branch.
Nevertheless all opposition leaders and groups twitted their support for the march and some joined as one more demonstrator.
The suspended prosecutor is being investigated by the same tribunal that suspended him on instructions from Attorney General Alejandra Gils Carbó, a political ally of Cristina Fernandez whose nomination was pushed through congress with the majority votes enjoyed by the president's coalition. During the hearings the opposition argued Ms Gils Carbó did not have the qualifications for such a significant job.
A verdict on Campagnoli is expected sometime next week.
On the second day of hearings, three journalists, two magistrates and two opposition lawmakers came out strongly in favor of Campagnoli. The prosecutor is accused of having passed on information on the Baez case to journalists, judges and opposition lawmakers.
Journalists Jorge Lanata, Nicolas Wiñazki and Daniel Santoro said that Campagnoli had not been the source of their own investigations on the Baez-Kirchner family connections. Likewise Judges Ricardo Recondo and Luis Cabral, president of Argentina's magistrates association defended the autonomy of prosecutors, while lawmakers Graciela Ocaña and Manuel Garrido, who reported the Baez case and implications in Uruguay and Switzerland denied having coordinated their presentations with Campagnoli.
According to the Kirchner family assets statements they own several posh boutique hotels in El Calafate and in Rio Gallegos, most of which and according to investigations by the media, and confirmed by local staff, have most of their rooms (empty) rented out to several companies identified with Baez.