Falklands reminds C24 it is not charged with determining sovereignty disputes
Friday, June 27th 2014 - 08:23 UTC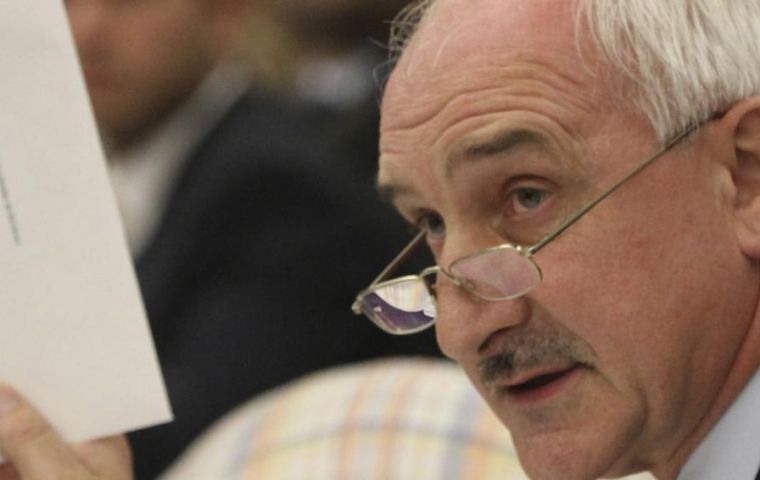 Addressing the United Nations Decolonization Committee (C24) on Thursday, Falkland Islands representative MLA Mike Summers reminded the C24 not only of its current duty, but also of its inability in the past to fulfill its obligations to the Non Self Governing Territories (NSGT) it should be assisting to reach a post-colonial status acceptable to the people who live there.
The C24 was specifically not charged with mediating in or determining any sovereignty disputes, said MLA Summers, adding: "Upholding the basic human rights of the people of the Non Self Governing Territories is your single and solemn duty."
MLA Summers said the Committee had, by its own admission, "failed in its duty and its mission for the past two decades." He encouraged the Committee to examine what had caused that failure and to then remedy it.
"Above all get out to the territories which are in your care, talk to the people, see how they live, test the extent of their self government, and ask them what they want for themselves. That is the way to discharge your duty, and to have real success going forward.
"We have formally invited the Committee of the C-24 to send a visiting mission to the Falkland Islands on many occasions before. We have not even had the courtesy of a response."
Addressing C24 Chairman Xavier Lasso Mendoza of Ecuador MLA Summers reminded him that his predecessor had said: "Visiting missions were critical not only in terms of hearing the concerns of the people in Non- Self-Governing Territories, but also in terms of arriving at informed conclusions through the collection of data."
He said that statement was correct.
"We have formally invited you again this year, and are assured that the UK, as administering power, will not object. And nor do we set conditions on the makeup of the delegation. If Argentina objects it can only be that it continues to be afraid of the truth, of openness and transparency, and of the power of basic human rights," said MLA Summers.
Follows the full speech from MLA Summers: http://www.falklands.gov.fk/assets/Speech-260614-M-Summers-Address-to-C24-20141.pdf