Chinese senior military officer to be court-martialed for alleged corruption
Tuesday, July 1st 2014 - 07:36 UTC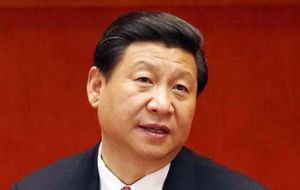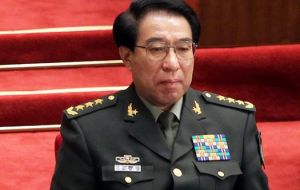 China will court-martial one of its most senior former military officers on charges of corruption, state media said, the highest-ranking official to date felled in President Xi Jinping's battle against deep-rooted and pervasive graft.
Xu Caihou retired as vice chairman of the powerful Central Military Commission last year and from the party's decision-making Politburo in 2012.
Xi heads the Central Military Commission, which controls the 2.3 million strong armed forces, the world's largest, and has repeatedly reminded them to be loyal to the ruling Communist Party.
Xi has made weeding out corruption in the military one of the top goals in his administration. It comes as Xi steps up efforts to modernize forces that are projecting power across the disputed waters of the East and South China Seas, even though it has not fought a war in decades.
Xu had been expelled from the party and would be handed over for a court martial after being accused of taking bribes, the official Xinhua news agency said. The military and judiciary both take orders from the party and will not likely challenge the charges against Xu.
"The party will never allow a hiding place for corrupt elements. The military will also never allow corrupt elements any place to hide," Xinhua said.
Both the party and the army, the agency said, had to understand "the long-term, complicated and arduous battle against corruption, and the need for the fight against corruption to be put in a more prominent position".
"Upon investigation, Xu Caihou took advantage of his office, helped others be promoted to positions and accepted bribes directly or through his family, used his position to influence others for profit and his family members accepted valuables from others."
In a series of separate and equally brief stories, Xinhua also announced the expulsion of Li Dongsheng, former vice minister of public security; Jiang Jiemin, the former head of the state asset regulator; and Wang Yongchun, former deputy head of state energy giant China National Petroleum Company, all for graft.
Xu has been under virtual house arrest for months while helping in the probe into Gu Junshan, who has been under investigation for corruption since he was sacked as deputy director of the logistics department of the People's Liberation Army (PLA) in 2012.