Flying squid controversy in Chile between artisanal fishermen and industry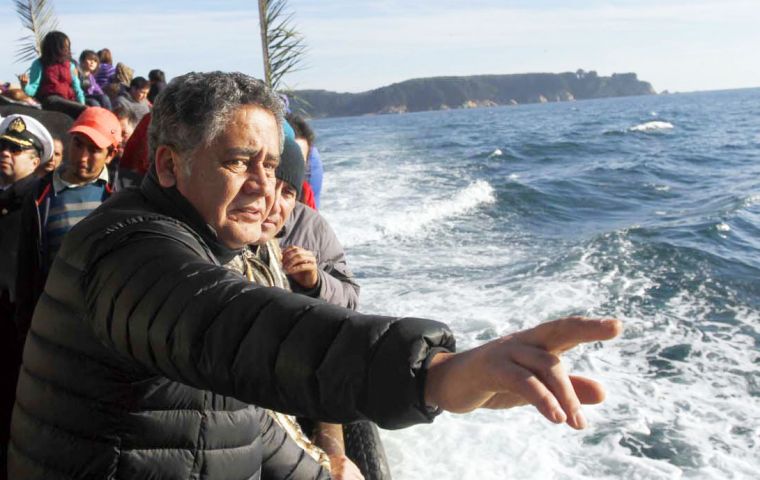 The Chilean government insists that it has a single position on the jumbo flying squid fisheries management controversy currently exposed to a conflict of interests: 80% of the catch for the artisanal sector and 20% for industry.
"We've made a commitment with the artisanal sector after realizing that the 2014 fractioning was not in force, we will take all the reasonable steps requested to replenish it and we have been working on that" said Raul Sunico head of the Under Secretariat of Fisheries and Aquaculture, SUBPESCA.
Sunico said the ministry defined a road with artisanal fishermen, and ensured the government has shown "willingness to protect the interests of artisanal fisheries" in the jumbo flying squid.
The signed commitment not only sets their majority capture right, but it also defines the final destination of catches for human consumption "and not for fishmeal processing as part of the industry intended."
SUBPESCA clarified that for the fractioning to become effective, it must be approved of by three-fifths of the National Fisheries Council (CNP). Therefore, it is essential to reach a broad agreement by all members.
"The government has set a position and will not accept to be pushed by any sector to change it," Súnico stressed.
Referring to the protests staged last week by fishermen arguing for the control of the resource, SUBPESCA issued a statement regretting that the jumbo flying squid "is becoming a prize, something unexpected until recently."
The undersecretary said they could not accept that "a legitimate aim of both the artisanal and industrial sectors becomes a reason to cause public disorder."
While he admitted the existence of conflicting interests, he emphasized that the way forward is through dialogue. About three weeks ago, seafood industry workers took control of the three access bridges to the town of Concepción, affecting over 500,000 people.
And this week, artisanal fishermen clashed with police to protest against the Chilean government's passiveness. (FIS).