Italian chapter of holdouts tells Argentina it will continue to the last consequences
Saturday, July 19th 2014 - 06:50 UTC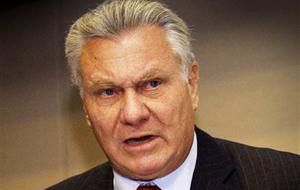 The Italian chapter of Task Force Argentina (TFA), an organization which represents bondholders that did not accept the 2005 and 2010 debt swaps, urged the government of President Cristina Fernandez to negotiate and warned it will keep on pursuing its interests until the last consequences.
"Argentina must face it: the time has come for them at last to make whole the retail bondholders who it once targeted," a letter published by TFA lawyer Nicola Stock in the Financial Times reads.
The TFA added that a solution is "in the hands of Argentina" and that Italian bondholders maintain "openness to negotiation like always," but meanwhile "the counsel will pursue their claims to the very end."
Italian bondholders also blasted Argentina Economy Minister Axel Kicillof, who said the country has demonstrated its willingness to negotiate in 2005 and 2010 debt swaps.
"I suppose Mr. Kicillof had a different job back then, since he totally ignores that his predecessors never negotiated those offers with the creditors even though at the time the Argentine government officials were literally overwhelmed with negotiation requests from all over the world," lawyer Stock wrote in the letter.
TFA also pointed out Argentina complains about "vulture funds" but ignores "tens of thousands of retail bondholders, ordinary people who invested in Argentine bonds."
"The Italian bondholders have shown at the World Bank how Argentina has violated international law through impermissible sovereign debt management," the letter concludes.