Trying to gauge the impact of Argentina's situation in Mercosur partners
Monday, August 4th 2014 - 07:41 UTC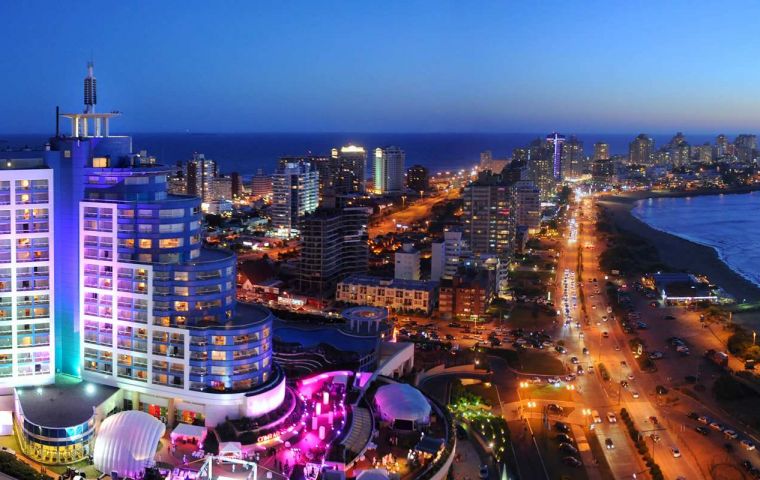 Argentina's debt problems threatens to worsen trade tensions in Mercosur, adding to the economic woes of Brazil in a tense election year and causing headaches in Uruguay as the Argentine economy looks likely to plunge deeper into recession.
Brazilian exporters of goods ranging from shoes to cars and busses are reckoning on lower sales, while hotels and other tourist attractions in the hip Uruguayan beach resort of Punta del Este are bracing for a slow summer season after Argentina's refusal to pay holdout bondholders.
The 'selective default' is likely to hurt Argentine purchasing power because inflation, already running above 30%, is heading higher.
The pain will be acute in the auto industry: Brazil, the region's biggest economy, sends about 50% of its car exports to Argentina, while Uruguay ships about 60% cent across the River Plate to its southwestern neighbor.
"Even before a default, there was a visible fall in exports to Argentina," said Jose Augusto de Castro, president of the Brazilian Foreign Trade Association. "With the default, we're going to have a substantial drop. Who is going to bank the risk of exporting to Argentina?"
For a region already grappling with an economic downturn and rising trade protectionism, the latest crisis is another setback for regional trade.
Argentina's troubles are unlikely to translate into a major economic blow to Brazil and Uruguay, the neighbors with which it has the closest business ties. For Chile, the effect is likely to be negligible, given it hardly sends any exports to Argentina, though shares of Cencosud and Falabella, Chilean retailers with Argentine operations, dropped in Santiago.
Still, Brazil exported over 7 billion in goods to Argentina through June this year, or almost 7% of its total exports, including petrochemical products, electric transformers and even cutlery. Argentina's woes could nudge an already sluggish Brazilian economy closer to recession, giving President Dilma Rousseff's rivals more ammunition as they campaign to unseat her in October's election.
A deeper recession in Argentina could prompt factories in Brazil to slash output and speed up layoffs, potentially robbing Rousseff of one of her trump cards — a strong job market — while also clouding the outlook for a Brazilian rebound in 2015.
The default will also be a test for a new bilateral car trade pact signed in June between Brazil and Argentina, important markets for Italy's Fiat SpA, Germany's Volkswagen AG and US-based General Motors Co and Ford Motor Co, all of which build cars in Brazil.
The trade pact allows Brazil to export 150 dollars worth of cars for each 100 in autos it imports from Argentina, without paying tariffs. After the default, however, Argentina may struggle to find dollars to pay for its imports. Weak Argentine demand will also challenge Brazil's largest bus maker, Marcopolo, which has already cut output there by two-thirds in just six months.
Marcopolo CEO Jose Rubens de la Rosa said on a June conference call that the lingering uncertainty in the country is "clearly" weighing on the company's performance.
"It isn't the first time that this happens in Argentina," he said. "The government has asked us to be patient."
Brazilian exports to Argentina have been shrinking over the past few years as the end of a global commodities boom weighed on Argentina's meager dollar reserves, prompting policymakers to impose capital controls and trade barriers.
In a worst-case scenario, the Argentine default could cost Brazil as much as 0.5 percentage points of growth in 2014, said Robert Wood of the Economist Intelligence Unit.