Putin retaliates US/EU sanctions: plans to redirect food purchases from Latam
Thursday, August 7th 2014 - 07:41 UTC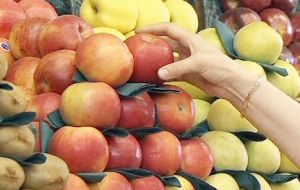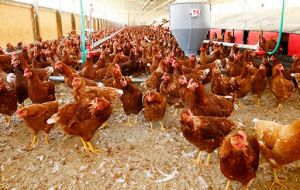 Russia will ban all imports of US food products as well as fruit and vegetables from the European Union after President Vladimir Putin ordered retaliation for Western sanctions against Moscow, a state news agency reported today.
With Russia a major buyer of food from the United States and Europe, the ban marks a deep escalation of an economic tit-for-tat set off by the crisis in Ukraine, which has brought East-West relations to their lowest since the Cold War.
Putin signed a decree halting or limiting imports of agricultural products from countries which have imposed sanctions on Russia, ordering his government to come up with a list of imports to be banned for a year.
"(All food products) that are being produced in the US and being supplied to Russia will be banned," Ria Novosti quoted Alexei Alekseenko, spokesman for the VPSS food standards agency, as saying. "Fruit and vegetables from EU will be covered by the total ban," he added.
Russians are by far the biggest buyers of EU fruit and vegetables, having bought 21.5% of EU vegetable exports and 28% of the bloc's fruit exports in 2011.
They also have a strong appetite for US chicken, buying 276,100 tons of it last year, or 8% of U.S. exports. This made it the second largest buyer behind Mexico, according to the U.S. Department of Agriculture.
After Putin issued his decree, the VPSS said it would discuss an option to increase food imports from Ecuador, Brazil, Chile and Argentina with the countries' ambassadors on Thursday.
Brazilian producers could send an additional 150,000 tons of chicken per year to Russia to make up the shortfall, Francisco Turra, President of the country's animal protein association ABPA, said in Sao Paulo.
Washington and the EU first imposed sanctions after Russia annexed Crimea from Ukraine in March and tightened them after a Malaysian airliner was shot down last month over territory in eastern Ukraine held by pro-Moscow rebels. Moscow rejects Western allegations that the rebels used a missile it supplied to bring down the airliner, killing all 298 people on board.
East-West relations soured yet further as NATO said Russia might use the pretext of a humanitarian mission to invade eastern Ukraine.