Majority of Argentines fear consequences of the default and favor continuing negotiations
Wednesday, August 13th 2014 - 22:29 UTC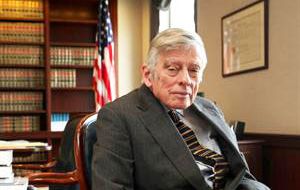 A majority of the Argentine electorate is pessimistic about the consequences of the 'selective default' on the economy, but considers that negotiations with the 'holdouts' must continue, according to a public opinion poll from Poliarquia which also showed that support for president Cristina Fernandez has fallen during the last month.
The early August poll points out that 68% of interviews believe that a lack of understanding with the holdouts, and to comply with the sentence from the New York, court will have a severe impact on the Argentine economy, of which 37% describe the impact as 'very strong' and 31% as 'strong'.
"The opinion on the impact on the economy varies according to where people stand relative to the government. Among those who oppose Cristina Fernandez, there is a growing perception that the economy will suffer the consequences, very strong, strong and sufficient, adding up to 90%" points out the Poliarquia report on the poll's results while among those who sympathize with the government, the negative perception is only 43%"
The tendency of the replies is related to a worsening of Argentine consumers' confidence throughout the year. According to the data collected by the same pollster for the Torcuato Di Tella University, the index is ten points below a year ago.
As to what is the path to follow, 57% consider that Argentina "must continue to negotiate" with the holdouts. Only 22% support paying the debt and 13% argue that the country must stand strong in its position "and wait for the holdouts to yield". The rest don't know or don't answer.
The poll also shows that the approval rate of President Cristina Fernandez has dropped as to how she's handling the conflict. During the third week of July the positive approval was 47%, but by the first week of August it had slid to 41%.
As to who is to blame for the conflict or how this situation was reached, 47% believe that Argentina is in this scenario because of ill management by government, while 42% indicate that "the international financial sector is harming Argentina".
This last question, according to Poliarquia seems to be connected to the assessment on the performance of Judge Thomas Griesa: 51% believe the magistrate favors the holdouts; 23% that he is truly impartial and 23% that he simply does not know or understand sufficiently the issue.
The stratified, random, on line poll interviewed 1.100 households with telephone, and residents in the whole of the Argentine territory, between August first and four. The margin of error was estimated at plus/minus three percentage points.